The Best Frozen Moments From the 2014 Grammys
Taylor Swift, Beyoncé and Jay Z, Yoko Ono, Pharrell's hat, and more.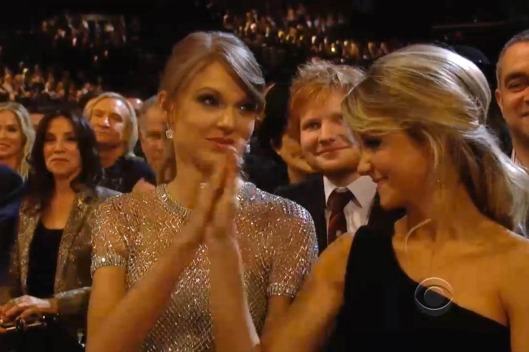 After hours of performance and six minutes of awards, we made it through the 2014 Grammys. We've told you the winners (congrats, Daft Punk), picked the highs and lows, GIF'ed Taylor Swift (twice), and pulled out videos of all the noteworthy performances (shouts to Kendrick and his Dragons, Lorde's claw, Katy Perry's horse, Mrs. and Mr. Surfbort, the Disco Stus, Queen Latifah, and everything that is Taylor Swift). Now it's time to look back at the moments between those moments. The weird reaction shots, the surprising camera angles, basically everything Beyoncé and Jay Z did in their seats, and more. By the power vested in Queen Latifah, here are the best frozen moments from the 2014 Grammys.
BEGIN SLIDESHOW