What to Stream on Netflix, Amazon, and YouTube This Weekend: Sherlock Holmes Movies
A silent, a Ripper tale, and a Wilder.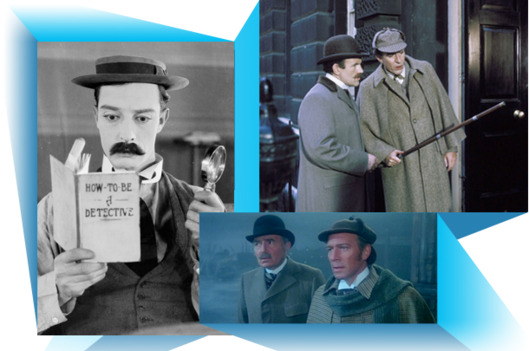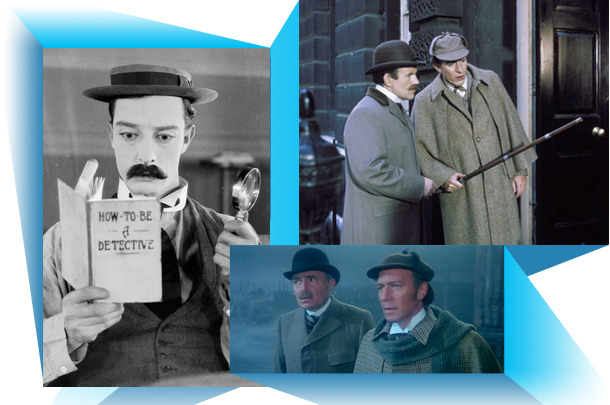 This weekend, as you search for a movie to watch, you can either check out the latest episodes of BBC's Sherlock or pick one of approximately 14 billion options available on streaming over a variety of services, be it Netflix, Hulu, Amazon, On Demand, or other sites. Every Friday, Vulture tries to make life easier by narrowing it down to a handful of heartily recommended options. This week, we track down a classic Holmes mystery, a deconstruction of Arthur Conan Doyle's character, and a silent film every bit as exciting as a modern blockbuster.
The Woman in Green
If you think Marvel's comic-book franchise and sequel machine feels like overkill, let me remind you that Basil Rathbone and Nigel Bruce, the definitive Sherlock Holmes and Dr. Watson duo, starred in fourteen Holmes mysteries that rolled out between 1939 and 1946. They're all enjoyable on some level, thanks to Rathbone and Bruce's gusto, a bevy of colorful co-stars, and the often-bizarre twists, but The Woman in Green is one of the best. In the series' eleventh film, Holmes and Watson investigate the murders of several women, each with their forefingers mysteriously severed off and placed in the pockets of hypnotized men who believe they're the killers. The plot thickens from there and, wouldn't you know it, Moriarty weasels his way into the action. (Hulu, Amazon Prime, SnagFilms, YouTube)
Murder by Decree
Diversity defines Bob Clark, who found room in his imagination to direct Black Christmas, Porky's, Stallone's Rhinestone, and A Christmas Story. Murder by Decree mixes all of his tastes, following a jaunty Holmes (played by Christopher Plummer) as he tracks down Jack the Ripper. Murder by Decree is at times grim and peachy, suffused with the look of a stuffy BBC production and cut through by Plummer's playful (and surprisingly for the character, emotive) performance. Just a good bit of fun. (Netflix)
The Private Life of Sherlock Holmes
For his adaptation of Holmes, writer-director Billy Wilder opted for deconstruction. This is the "true story" of our favorite detective, frank depictions of his caustic nature, his crime-solving techniques, and his problematic drug addiction. One scene where Holmes loads up his syringe with cocaine and seven-per-cent solution is particularly unsettling when coupled with Wilder's humorous tone. The Private Life of Sherlock Holmes has a core case to solve, but Wilder revels in the Holmes/Watson dynamic. What do people think about two grown men living together? The questions are asked and Wilder is happy to field them. (Amazon Prime)
Sherlock Jr.
Imagine being Sherlock Holmes. Buster Keaton did in his classic silent film, where a romantic gesture gone wrong sends the star daydreaming his way into a mystery film. The absurdist setup opens the door for what Keaton does best: death-defying slapstick and eye-candy comedy. There's still room to marvel at how Sherlock Jr. tricks our eyes as Keaton's Projectionist steps into a "movie screen" and jumps from location to location as the film flickers through scenes. And then there's just pure danger: Keaton riding a motorcycle through speeding traffic with his legs over the handlebars will have any sane person white-knuckled. The mystery of Sherlock Jr. remains, "How'd he do that?" (Netflix, Redbox)
Sherlock Holmes Baffled
The first film to feature Sherlock Holmes was produced only thirteen years after Arthur Conan Doyle introduced  his popular sleuth to the world in 1887. The film runs less than one minute and is mostly a gag for hand-crank Mutoscopes. But be a completist and watch a restored HD version on YouTube:
Other Sherlock Holmes movies and where to find them:
The Adventures of Sherlock Holmes (39 Episodes) (Hulu)
Sherlock Holmes' Fatal Hour (1931) (Hulu, SnagFilms, YouTube)
Murder at the Baskervilles (1937) (Hulu, SnagFilms, YouTube)
Dressed to Kill (1946) (Hulu, Amazon Prime, SnagFilms, YouTube)
Sherlock Holmes: The Secret Weapon (1942) (Hulu, Amazon Prime, SnagFilms, YouTube)
The Triumph of Sherlock Holmes (1935) (Hulu, Amazon Prime, SnagFilms, YouTube)
The Sign of Four (1932)  (Hulu, Amazon Prime, SnagFilms, YouTube)
Sherlock Holmes and the Leading Lady (Hulu)
A Study in Scarlet (Amazon Prime)