Bill Cosby Might Be NBC-Bound
The network is developing a new family comedy with him.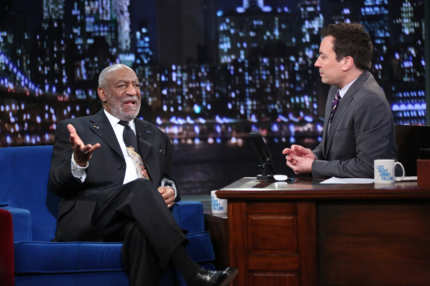 NBC confirmed today that the network is in the early stages of bringing Bill Cosby back to television with a family-set comedy in which Cosby would star as the patriarch. (Of course.) NBC has tried twice already this season to bring back network stars and situate them in family sitcoms, but neither The Michael J. Fox Show nor Sean Saves the World has gotten much traction. No studio or writers are attached to the Cosby project just yet, but Deadline reports that sitcom-producing legend Tom Werner (original Cosby Show, Roseanne, 3rd Rock From the Sun, etc.) is onboard, so there's that.