Billy Bob Thornton Joins Entourage Movie
He's playing a character, not himself.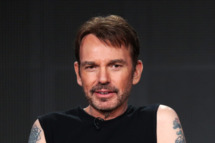 The Hollywood Reporter writes that Billy Bob Thornton is joining the Entourage movie. Thornton will play a billionaire cowboy (Does Ed Hardy make cowboy hats?) who's trying his hand at financing movies. He'll be dumping some of that money into Vince Chase's big-budget version of Dracula. (Will he wear Dracula-kar Noir? Probably.) The film is currently shooting in L.A. Wonder what "oh yeaaaaaah" sounds like in a Southern accent.