CBS Orders The Dovekeepers Miniseries
Keep on keepin' those doves.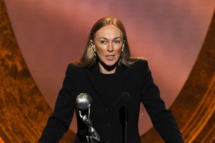 Just when you think you've finally decided which historical women-focused event series that may or may not end in mass suicide is your favorite, CBS announces that The Chronicles of Narnia screenwriter Ann Peacock will adapt Alice Hoffman's biblical drama The Dovekeepers into a four-part miniseries to air on 2015. So wipe off that whiteboard and get back to ponderin'!