David O. Russell Wants Jennifer Lawrence for Inventor Biopic
Just keep those Oscar roles coming.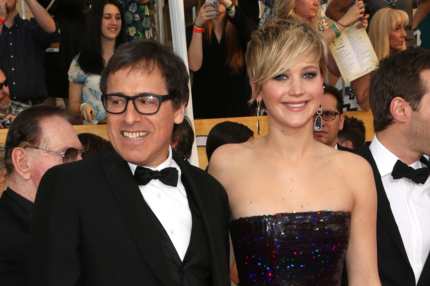 According to Deadline, David O. Russell is hoping to rewrite and direct a film about inventor Joy Mangano. It almost goes without saying that he wants Jennifer Lawrence as the lead. Who is Joy Mangano, you might ask? Why, she's the inventor of the Miracle Mop, a self-wringing cleaning tool that the single mom of three turned into a multimillion dollar business venture. Your ignorance concerning the origin of certain specialty mops is truly distressing, but at least we all know one fact is true: Jennifer Lawrence would absolutely kill this part.