Also Appearing at the Grammys: Some Weddings
34 couples will get married during Sunday night's show.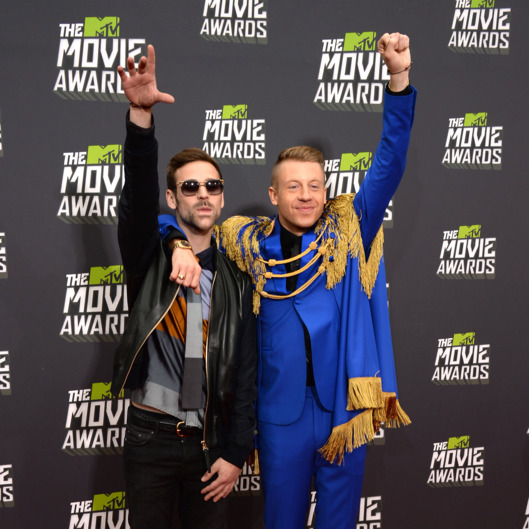 Macklemore and Ryan Lewis's rendition of their Song of the Year nominee "Same Love" at tonight's Grammys will be extra special: 34 couples will exchange wedding vows during the performance. National Academy of Recording Arts and Sciences president Neil Portnow told the New York Times that the ceremony isn't just a gimmick: "We don't need to stoop to the level of ... sensationalistic approaches to what we do." Meanwhile, Grammys producer Ken Ehrlich said that he's installing additional aisles in the audience for the betrothed because having them stand onstage "could be viewed as more exploitative."
Making the evening's performance even more important for the rap duo is the fact that Lewis's sister and her fiancé make up one of the "gay, straight, old, young, of many races and many colors" pairs getting married during the show. "[It's] a night that is already tremendous for me, for the music. But to have my sister get married and my family there watching it — that makes it a whole other level of amazing," Lewis told the Times. Madonna's role in all this is still unclear.