And Here Is Justin Bieber's Mugshot
Look, he's smiling.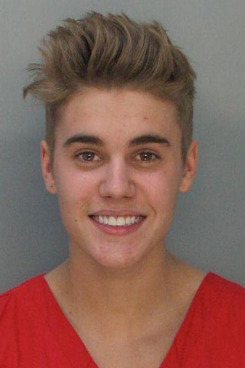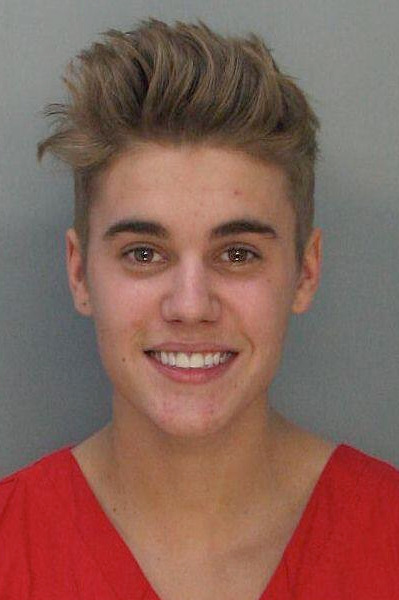 Yes, he is wearing a shirt. More important: He is smiling, which is a smart choice (and/or a side effect). He almost looks sweet — until you remember that he blockaded a street in Miami to go drag-racing in his yellow Lamborghini while drunk and stoned.
And here is the crucial side angle, in which Justin realizes how much trouble he's gonna be in once Scooter wakes up.