Catching Fire Passes Iron Man 3 to Become 2013 Box-Office Champ
It's official: Katniss > Tony Stark. Domestically, anyway.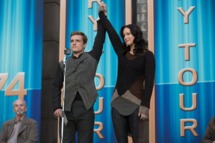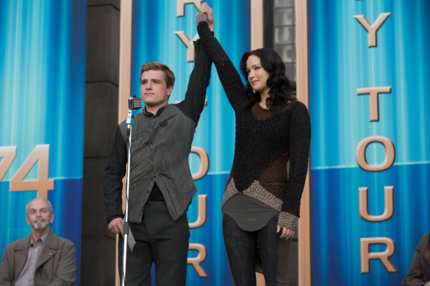 Even though it isn't bringing in the cash at the clip it once was, Catching Fire is having a milestone-grabbing seventh week at the box office. On Tuesday, the blockbuster sequel surpassed the first Hunger Games movie's $408 million haul. And then sometime yesterday, according to Lionsgate, Catching Fire caught and passed Iron Man 3 to become the highest-grossing 2013 film. Yesterday's estimated take of $493,000 brings Catching Fire's total to $409.4 million, which puts the film thirteenth on the list of highest-grossing films ever domestically (of course, in this era of IMAX and higher ticket prices, it is a mere new-growth aspen in terms of estimated tickets sold next to the box-office sequoias giants). Internationally, Katniss hasn't received nearly as much love as Tony Stark: Catching Fire, with $428.8 million as of yesterday, ranks only sixth among 2013 films in that regard, well behind the $1.2 billion raked in by Iron Man 3. Whatchootalkin' 'bout, Bolivia?