ABC Green-Lights John Ridley's Crime-Drama Pilot
It's titled <em>American Crime</em>.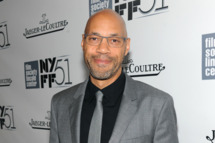 After receiving a Golden Globes nomination and, let's keep it real, an almost certain Oscar nod, 12 Years A Slave screenwriter John Ridley continues his victory tour with a pilot order for American Crime, a drama he will write and executive produce for ABC. The show focuses on a racially charged murder and its effect on those involved in the crime and subsequent trial, all of which means we very much look forward to seeing Ridley at the Emmys in 2015.