Inside Llewyn Davis Is the National Society of Film Critics Big Winner
Also, James Franco won for <em>Spring Breakers</em>, y'all.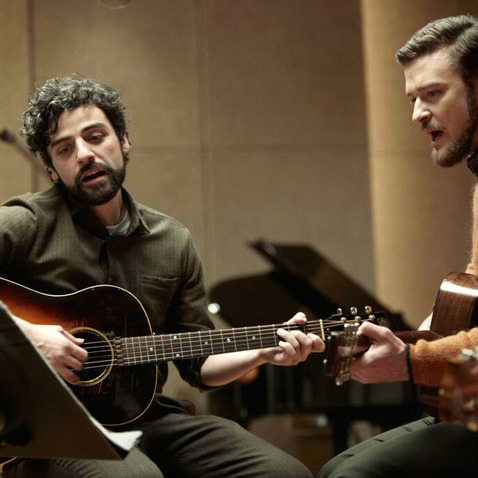 This weekend the National Society of Film Critics voted on their annual awards. Though not the most Oscar predictive, what with Amour slightly beating out The Master last year, it's still a noteworthy honor. And this year, many of those honors went to Inside Llewyn Davis, which won for Best Actor, Best Cinematographer, Best Director, and Best Picture. Other fun winners included Before Midnight for Best Screenplay and James Franco for Spring Breakers. Read the full list of winners and vote tallies below. Spring Break forever.
BEST PICTURE
Inside Llewyn Davis – 23
American Hustle – 17
12 Years a Slave – 16
BEST DIRECTOR
Joel and Ethan Coen (Inside Llewyn Davis) – 25
Alfonso Cuarón (Gravity) – 18
Steve McQueen (12 Years a Slave) – 15
BEST FOREIGN-LANGUAGE FILM
Blue Is the Warmest Color – 27
A Touch of Sin – 21
The Great Beauty – 15
BEST NON-FICTION FILM
(Tie)
The Act of Killing – 20
At Berkeley – 20
Leviathan – 18
BEST SCREENPLAY
Before Midnight (Richard Linklater, Julie Delpy, Ethan Hawke) – 29
Inside Llewyn Davis (Joel and Ethan Coen) – 26
American Hustle (Eric Singer and David O. Russell) – 18 
BEST CINEMATOGRAPHY
Inside Llewyn Davis (Bruno Delbonnel) -28
Gravity (Emmanuel Lubezki) – 26
Nebraska (Phedon Papamichael) – 19
BEST ACTRESS
Cate Blanchett (Blue Jasmine) – 57
Adèle Exarchopoulos (Blue Is the Warmest Color) – 36
Julie Delpy (Before Midnight) – 26
BEST ACTOR
Oscar Isaac (Inside Llewyn Davis) – 28
Chiwetel Ejiofor (12 Years a Slave) – 19
Robert Redford (All Is Lost) – 12
BEST SUPPORTING ACTRESS
Jennifer Lawrence (American Hustle) – 54
Lupita Nyong'o (12 Years a Slave) – 38
Sally Hawkins (Blue Jasmine) – 18
Léa Seydoux (Blue Is the Warmest Color) – 18
BEST SUPPORTING ACTOR
James Franco (Spring Breakers) – 24
Jared Leto (Dallas Buyers Club) – 20
Barkhad Abdi (Captain Phillips) – 14 
EXPERIMENTAL FILM
Leviathan  
BEST FILM STILL AWAITING AMERICAN DISTRIBUTION
Stray Dogs and Hide Your Smiling Faces