The Grammys Rap Committee Didn't Want Macklemore in Their Awards Categories
Because of his "appeal in the pop world."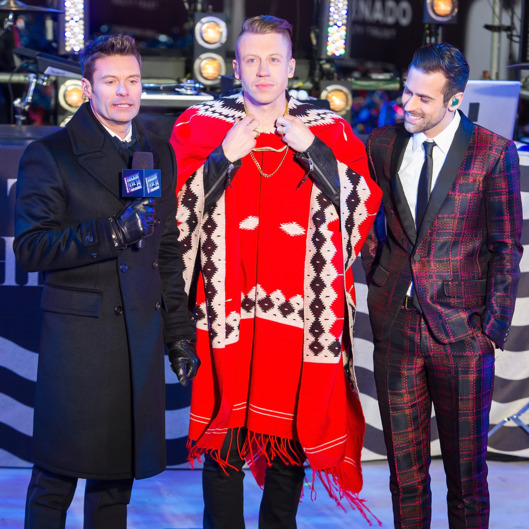 Grammy intrigue: According to an unnamed AP source, the rap committee of the National Academy of Recording Arts and Sciences tried to disown Macklemore & Ryan Lewis from their awards categories. "Most" members of the rap committee felt that the "Thrift Shop" and "Same Love" duo shouldn't qualify for rap nominations "because of their success on mainstream radio and their appeal in the pop world." This is not a new idea, in the sense that Macklemore is often described as a rapper for people who don't usually listen to rap music. But he does, in fact, rap, which is why the motion was vetoed by the general Grammys committee in a "landslide."
"It's not that they don't think he's a rapper," said the source. "It's just that when you're trying to protect categories and someone has become popular, it should be judged as much. ... Where does their music exist? Who are their fans?" Macklemore & Ryan Lewis are nominated for seven awards, including Best Rap Album, Best Rap Performance, Best Album, and Best Song. Also worth pointing out: If Macklemore & Ryan Lewis should win Best Song, they would be the first rap artists ever to do so.