Ice-Skating With The Wolf of Wall Street's Margot Robbie, Scorsese's New Muse
"I can't believe you missed it. I fell down, and you didn't even see."
"We're gonna take some kids out." Margot Robbie is concerned, and reasonably so: The ice-skating rink at Battery Park City on this December afternoon is teeming with small, wobbly children. It doesn't help that our rentals are a size too big, or that I can barely skate. Robbie, who plays right wing in an amateur hockey league and is therefore more comfortable on the ice, circles back every few minutes to make sure I'm okay. "You can take me down with you," she offers. Then she decides to do a "fast lap" and whizzes off like Apolo Ohno, camel coat flapping behind her. I look away for a second—which is apparently how long it takes for Robbie to do a face plant. She skates back toward me, arms raised in triumph. "Did you see?" She realizes I did not. "I can't believe you missed it. I fell down, and you didn't even see."
Robbie's wipeout, and pride thereof, should tell you something about her distaste for doing things halfway. Though if you've seen her performance as Naomi, the wily "Duchess of Bay Ridge," second wife to the title character in Martin Scorsese's The Wolf of Wall Street, this won't come as news. You remember the scene: hot-pink mini-dress, legs wide open, camera positioned just so. "Mommy is just so sick and tired of wearing panties," purrs Robbie, proceeding to demonstrate this point with such resolve that her howling husband (Leonardo DiCaprio)—the loudest man in a movie full of loud men—is reduced to a whimpering bystander. It's Robbie's Basic Instinct moment, give or take some flesh-­colored underwear and a nanny cam. And it's the scene that may turn a 23-year-old Australian actress with exactly one previous major film credit (Richard Curtis's About Time) and one canceled TV show (Pan Am) into a brand name.
Things have fallen into place quickly for Robbie, who didn't start acting until her senior year of high school. She grew up on the Gold Coast with three siblings, two renegade cows ("They would run away and eat grass on literally everyone else's property but ours"), and zero connections to the film business ("I'd never met anyone who had so much as delivered coffee to a set before"). Her first part came by chance when a friend asked her to keep company on the set of an amateur Australian thriller. "When I say amateur low-budget, I mean worse than a student film," she says. Within six months—and with no thanks to her "dodgy" agent, who made Robbie call casting directors herself—the teenager landed a guest spot on the Australian soap Neighbours, then parlayed it into a regular role. "Then I realized, You do this as a job. You live off this." She found a new agent and practiced an American accent in her downtime. Five days after her Neighbours contract expired, Robbie moved to L.A. One month later, she had a TV show.
Robbie was still under contract on Pan Am, ABC's 2011 drama about sixties flight-attendants-slash-spies, when the Wolf of Wall Street script—based on convicted financial scammer Jordan Belfort's memoir of the same title—went out to every unknown actress in Hollywood. Robbie was initially uninterested. "I said, 'If I was a dude, I'd wanna be in this, but I've got no interest in playing a gold-digger mistress.' And my managers said, 'Okay, Margot, that's great, but it's a Scorsese film. We're obviously not expecting you to get this role.' " She made an audition tape, the filming of which was cut short by more pressing demands: seeing a Rangers playoff game. (About the hockey thing: "We don't have ice hockey in Australia, but we did have The Mighty Ducks.") The whole notion was such a long shot that Robbie never even paused to worry about the role's nudity requirement. "They're like, 'Why would she audition for a role that requires nudity if she doesn't want to do nudity?' And honestly, I never expected that this would go any further than an audition tape."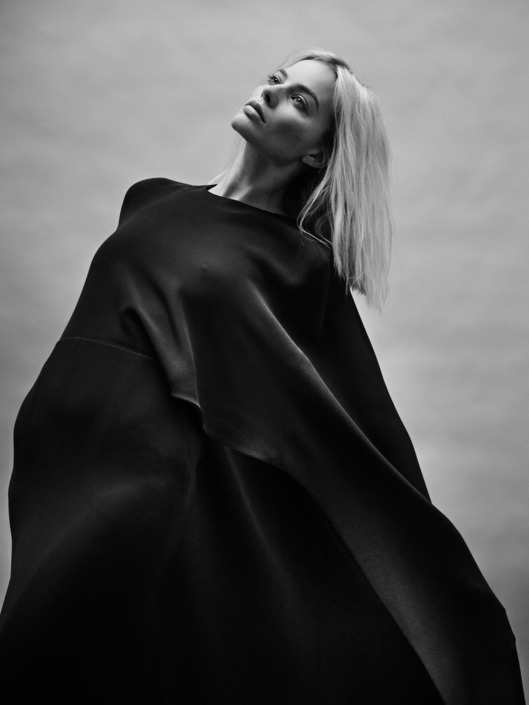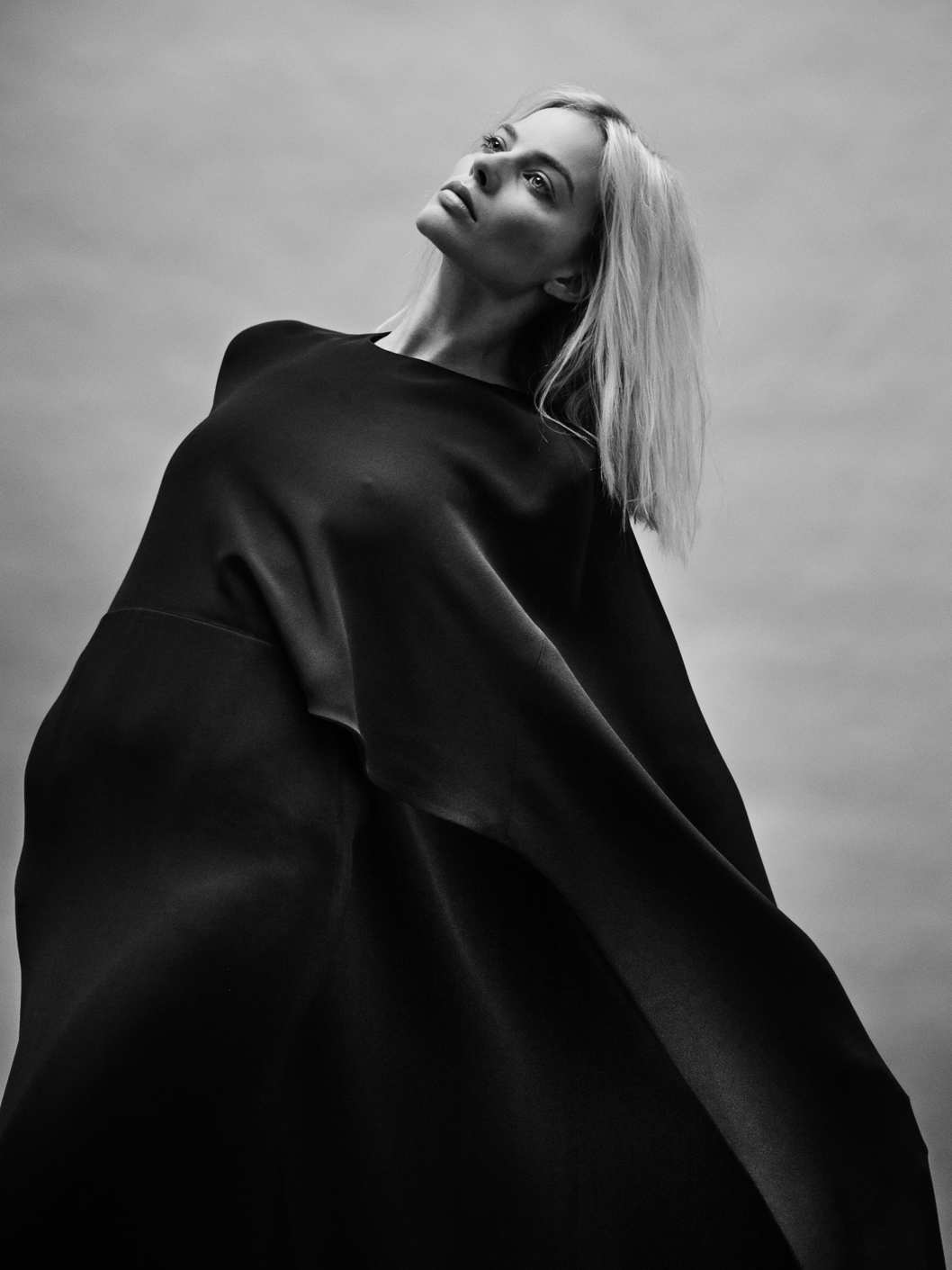 In the end, it was Robbie who convinced Scorsese that she should parade around topless. "He was the one saying, 'Technically, for this sex scene she could have kept her bra on.' But the first thing Naomi would do is get naked. That's how she's gonna win the fight." Robbie learned to appreciate the character's competitive instincts. "She figured out the one power that she has, and she uses it over the douchebags of the world. She's like a fucking badass." Robbie also met with the real-life Naomi (actually named Nadine), who corrected a few assumptions the book had made. "I didn't give a shit about him fucking hookers," Nadine told Robbie. "He was a drug addict. No mother is going to let a drug addict be around her children."
The film's drugs and hookers—plus the financial misdoings, butt candle, and Scorsese's stubborn refusal to judge or punish his characters—have caused some critics to wonder whether The Wolf of Wall Street endorses Belfort's bad behavior. Robbie is not as worried. "You're meant to be rooting for Jordan. You may still want him to go to jail and pay for what he did and learn his lesson and be a better person by the end of it. But you would hate for him to be truly hurt." She knows what this means for her character, and she's fine with it. "If I need to be painted as the bitch, paint me as the bitch, because you need to be on his side at the end of the day."
As one might expect after a Scorsese film, Robbie quickly landed a leading role—in Focus, the upcoming romantic comedy starring Will Smith as a con artist and Robbie as his pickpocketing love interest. She discovered a new talent on the set: "I had to slow down my steals, because the camera couldn't see them." She's also learning the downside of having a higher profile, as tabloids have romantically linked Robbie to her married co-star. She denied the reports on Twitter ("It's disappointing that goofing around on set could be taken so out of context"), but when we meet, she's understandably apprehensive about her new life. "It's like wishing your whole life to move into a mansion, and then it comes to the day where you have to pack up the bedroom you grew up in, and then you don't want to go anywhere. I haven't got my head around that."
But Robbie is the first to point out that she's not quite there yet and that the competition is tougher at this level. "If someone's gonna pick between me and Emma Stone, they're gonna pick Emma Stone." (Focus was reportedly once envisioned as a Stone and Ryan Gosling vehicle.) "So I still have to work my ass off to convince them that they want to cast me over Emma Stone." In the meantime, she's just hoping for a role that puts her front and center, where all the fun happens. "I missed a lot of the crazy Wolf party scenes, and I was so upset. The guys were like, 'You are so lucky, it was disgusting. There were naked bodies everywhere.' But I wanted to see!"
*This article originally appeared in the January 20, 2014 issue of New York Magazine.