Quentin Tarantino Won't Make Hateful Eight After Script Leak
He's narrowed down the suspects.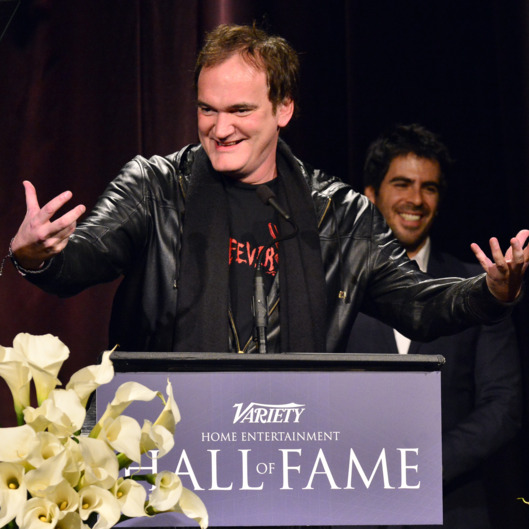 Good going, potential cast of The Hateful Eight. You really did it this time. Quentin Tarantino has at least temporarily pulled the plug on his upcoming ensemble Western following a script leak. "I'm very, very depressed," the Django Unchained director told Deadline. "I finished a script, a first draft, and I didn't mean to shoot it until next winter, a year from now. I gave it to six people, and apparently it's gotten out today."
In case you were wondering who let the cat out of the bag, Tarantino seems to have narrowed the leak down to an agent connected to either Michael Madsen or Bruce Dern, god help them all. "I gave it to three actors: Michael Madsen, Bruce Dern, Tim Roth. The one I know didn't do this is Tim Roth. One of the others let their agent read it, and that agent has now passed it on to everyone in Hollywood. I don't know how these fucking agents work, but I'm not making this next," the director claims.
Tarantino says he might publish the story before setting it aside for another film project, but at least we can rest assured it wasn't Christoph Waltz or Samuel L. Jackson who spilled the beans. That kind of break-up would be about ten thousand times worse than if our actual parents got divorced.