Rick Ross Sues LMFAO Over 'Every Day I'm Shufflin'' Catchphrase
"Every day I'm hustlin'" became "Every day I'm shufflin'," he argues.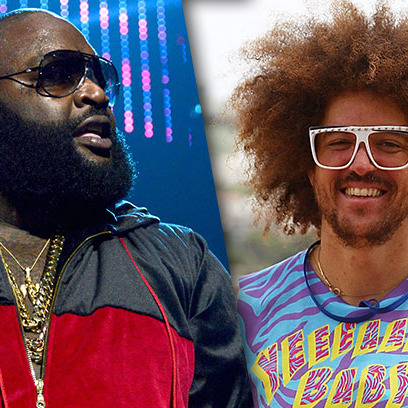 Only hours after a likeness lawsuit brought against Rick Ross by drug dealer "Freeway" Ricky Ross was settled in Ross's favor (the rapper, not the drug dealer), Ross (the rapper again) is suing duo LMFAO for copyright infringement of his "Every day I'm hustlin'," which he claims they turned into their "Every day I'm shufflin'." Mind you, "Party Rock Anthem" came out in 2011 and its signature catchphrase has since been licensed for quite a valuable amount of merchandise outside the song. According to The Hollywood Reporter, Ross is "seeking an injunction and maximum statutory damages," which might imply that he's just trying to get all of his "legal stuff" done while he's got a lawyer on retainer.