Suits Star Joins Rosemary's Baby
And Jason Isaacs will play one of the evil neighbors.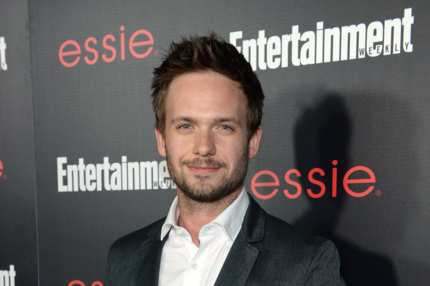 Earlier this month, NBC cast Zoe Saldana to play Rosemary Woodhouse in the network's upcoming Rosemary's Baby miniseries. Now the remake has found its, er, Mr. Rosemary: Suits' Patrick J. Adams will play the secretly satanic Guy, Deadline reports. Jason Isaacs (Harry Potter, Awake) will play their neighbor Roman Castavet, who, along with his wife Minnie, helps drug Rosemary to make sure Satan has plenty of time to rape her. Kind of tough to believe that Satan himself needs meddling neighbors to ensure his spawn's return to Earth, or that his plan hinges on poisoned pudding, but that's just typical Satan, always relying on the little guys to do his dirty work.