Under the Skin, the Scarlett Johansson Alien Seductress Movie, Gets a Release Date
Double feature with <em>Captain America 2</em>, anyone?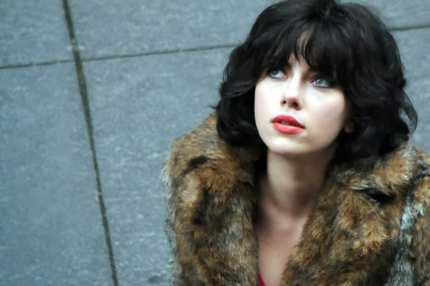 April 4 is poised to be Scarlett Johansson Day. We already knew that Captain America: The Winter Soldier was opening on that date, but A24 announced today that Johansson's indie sci-fi thriller Under the Skin will be joining it (albeit in limited release). In that movie, ScarJo plays an alien posing as a raven-haired Scottish woman, who seduces men only to devour them. To make it more interesting, these men were real people who had no idea at first that they were in a movie. It feels like she should be named Black Widow in both movies.