See a Gallery of Jackie Nickerson's Striking Photo Series 'Terrain'
These pictures, of farmers in Africa carrying food, depict people as people, and as sculpture.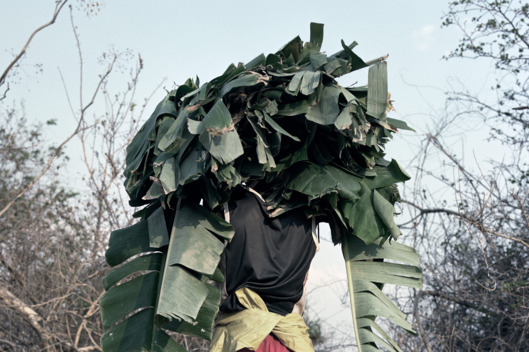 The To Do list in this week's New York Magazine directed New Yorkers to the latest solo exhibition of photographer Jackie Nickerson. Her latest series is called "Terrain." The photos, taken all over Africa, show the basic task of gathering food. Where they diverge from ethnology, though, is in the poses — bodies support giant sacks, masses of vegetables or leaves, a Terry Gilliam tangle of vines. We simultaneously see people as people, as transport, and as sculpture. Click through this slideshow for a sample of her striking work, and then see the show at Chelsea's Jack Shaiman Gallery through February 15.
BEGIN SLIDESHOW