See Tina Fey on Comedians in Cars Getting Coffee
At last.
Error 503 Service Unavailable
Service Unavailable
Guru Meditation:
XID: 135256874
---
Varnish cache server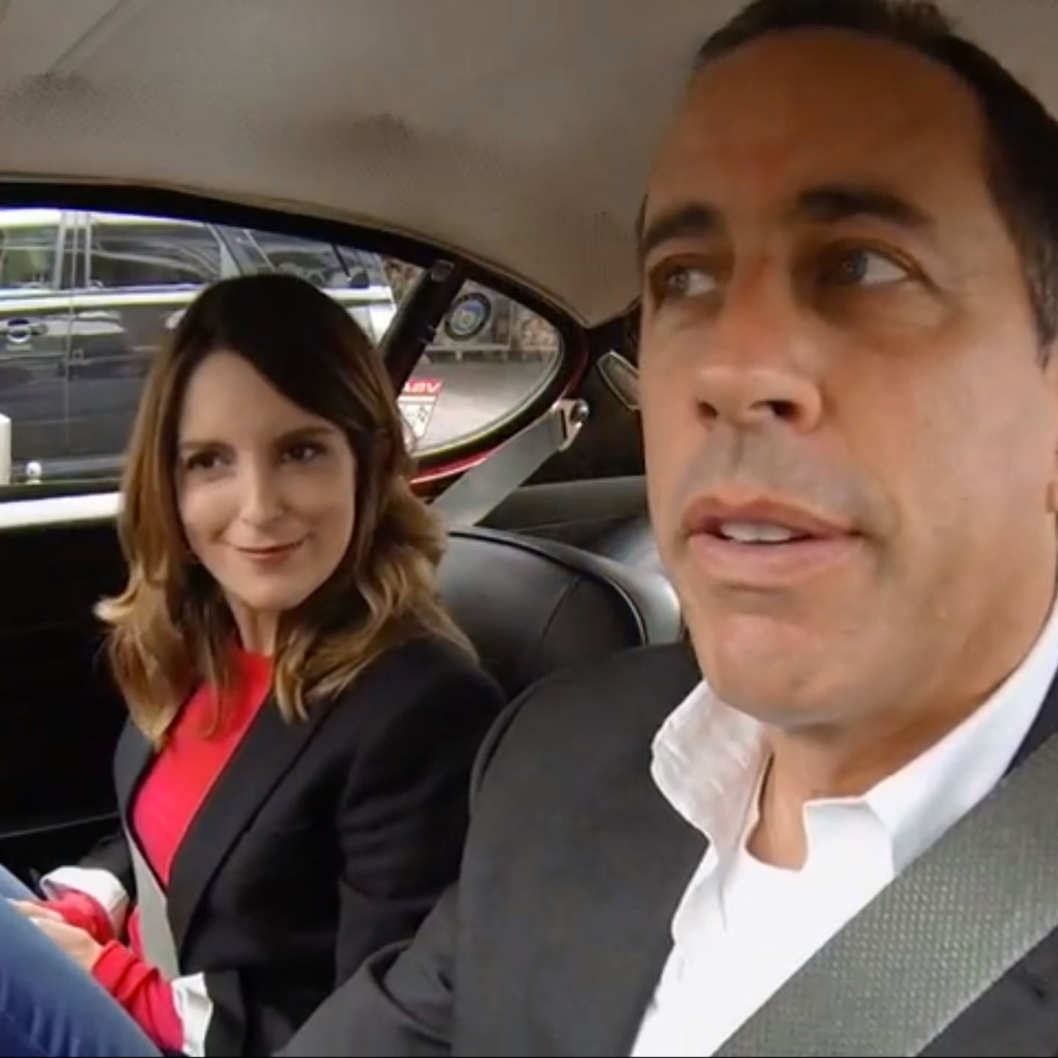 Here's the Tina Fey installment of Comedians in Cars Getting Coffee. Guess what? It's delightful! Fey says she wants to write another movie and wishes she could do stand-up. She tried it a few times, but it wasn't for her. "I remember compared to improv, it was so much scarier," she says. Fey and Jerry Seinfeld chitchat about child-rearing and avoiding the Internet, drink wheat-puff shakes at Floridita, and then eat cronuts and doughnuts and crack each other up. "It's a struggle for [women in comedy] to balance their feminine projections with their comedic goals," Seinfeld suggests. But Fey doesn't really seem to buy it. "Like if I do a talk show, I gotta have my stories together and I gotta try to look okay? [shrugs] Some people work in coal mines."