Can You Guess Famous Sex and the City Quotes From Just a GIF or Freeze-Frame?
<span class="excerpt">Quote Quiz, meet Carrie, Charlotte, Samantha, and Miranda. <br /></span>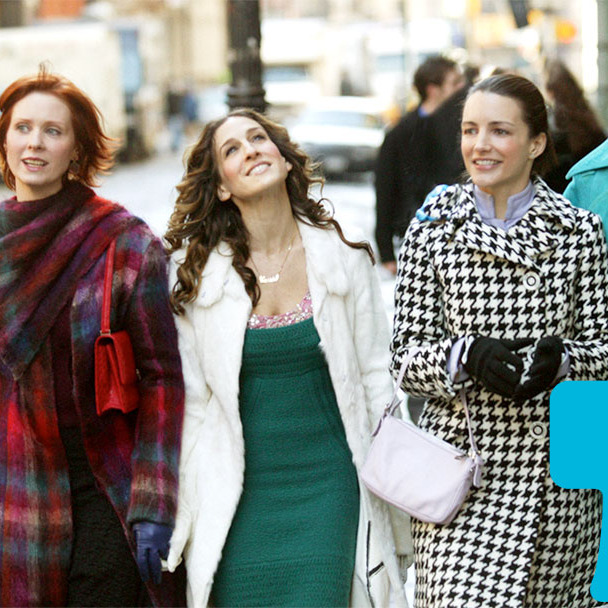 It's time for another edition of Vulture's Quote Quiz, in which we show you freeze-frames or GIFs from TV shows and movies, and you have to guess the famous quote being said at the time. This week it's the Carrie Bradshaw quartet's turn! The rules are simple. The game works Hangman (sorry, Hangperson) style: You type in letters to fill in the quote that goes with the picture, but if you get more than three letters wrong, you lose that question. (If you're stuck, click for a hint on the upper-right-hand corner of each picture.) When you're done, share your final score on Twitter and Facebook to see if you'd be worthy of your own bus-side advertisement. Note: Some of these quotes may show Charlotte, Miranda, or Samantha, but the quote could be trademark Carrie narration, so don't get tripped up on those high, high heels of yours. On your mark, get set, quote! And don't forget! You've got the love.
Type the correct answer, hangman style.
Type PLAY to start the game.
Hint?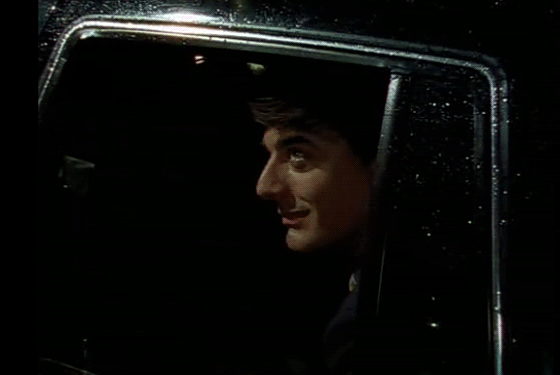 Hint?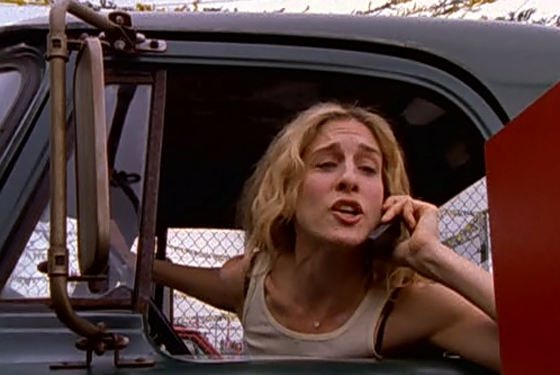 Hint?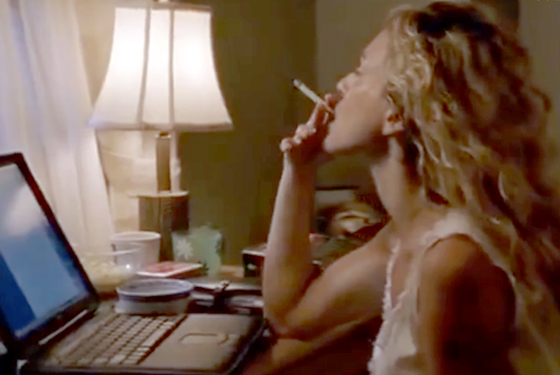 Hint?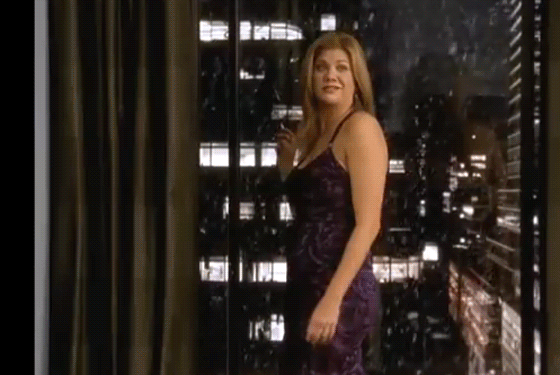 Hint?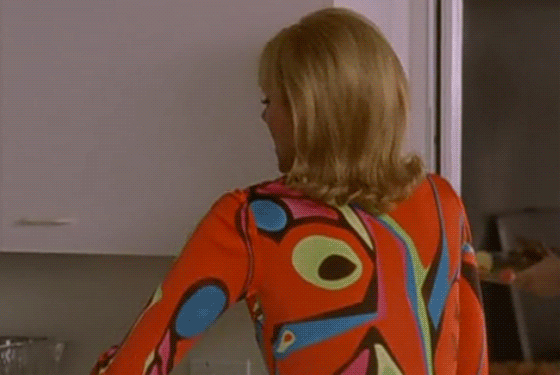 Hint?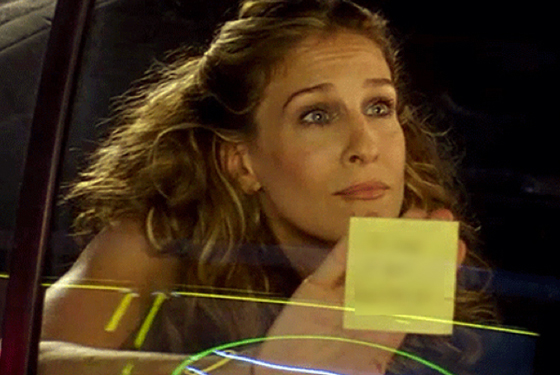 Hint?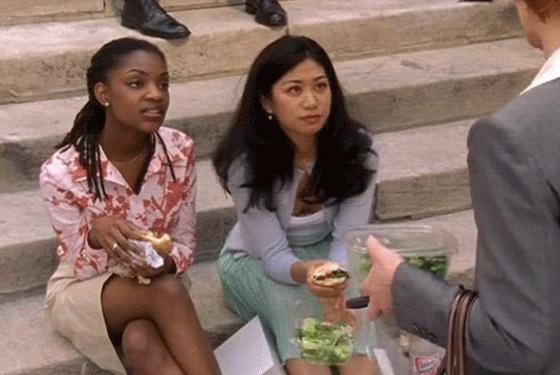 Hint?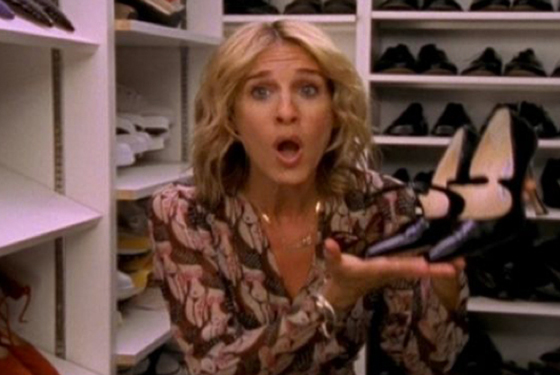 Hint?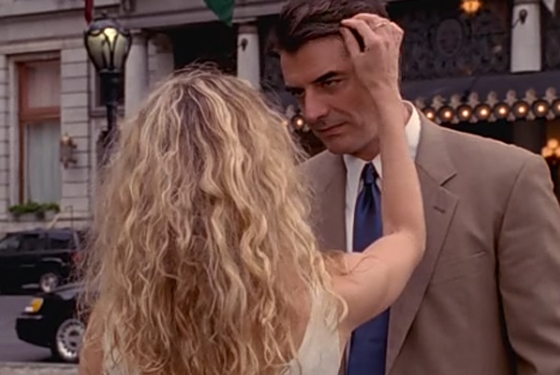 Hint?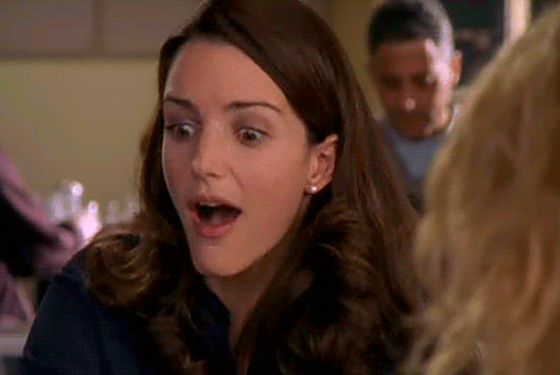 Hint?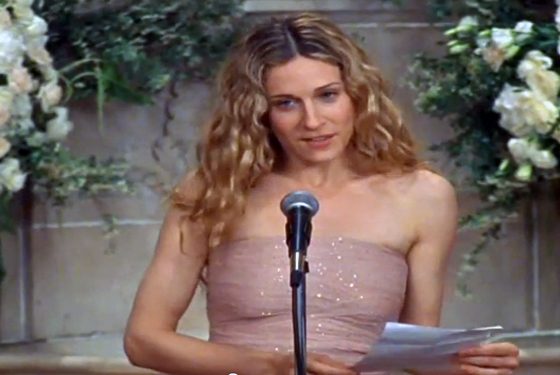 Hint?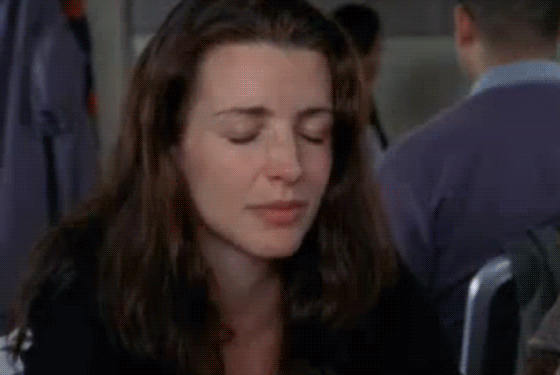 You Got 12 Right!
You Only Got 12 Right.
Good job! It's like you just proposed to yourself and the answer was "yes."
When will waiting for "the one"... be done? Not until you ace this quiz. Try again.