Whiplash Is the Sundance Film Festival's Strongest Opener in Years
The film festival celebrates its 30th anniversary this year.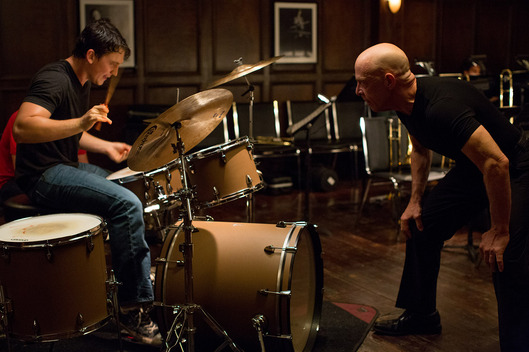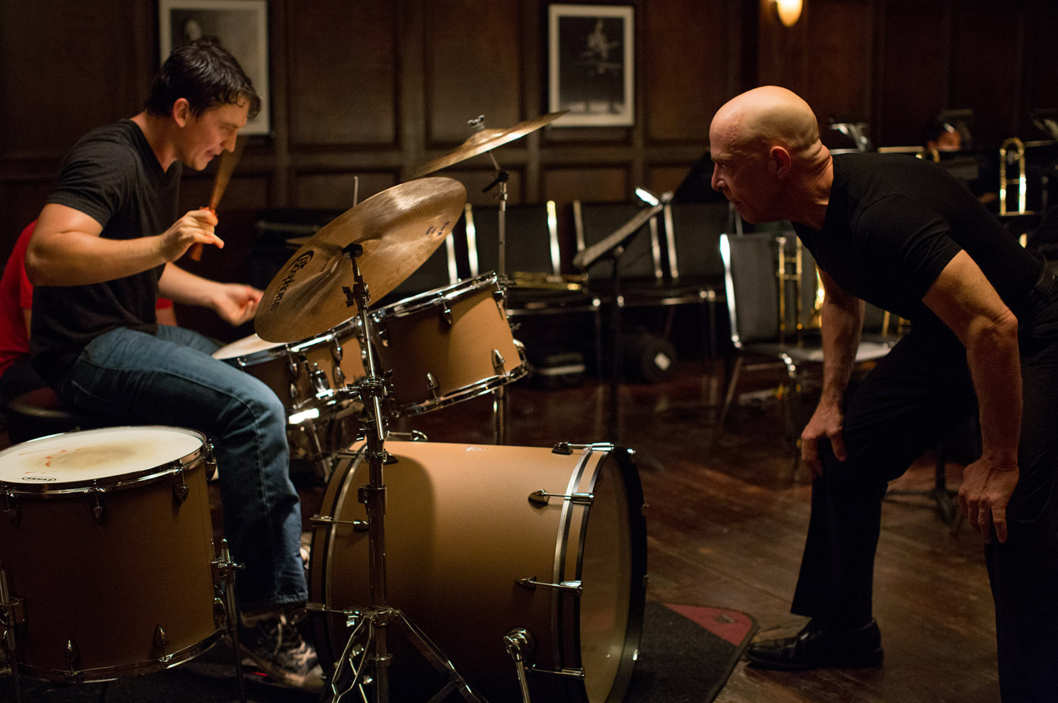 "How about we roll a big cake onstage and I jump out of it?" That was Robert Redford's pitch, he claimed in his introductory remarks last night, for how to start out the 30th anniversary installment of the Sundance Film Festival. Alas, there was no giant cake. Redford claims his staff shot the idea down, though festival director John Cooper declared, "Just for the record, I did not veto the cake. I was into it."
Such a display might have ruined the simply celebratory feel of the evening, though. Redford, fresh off an Oscar snub for his near-silent performance in All Is Lost, walked onstage to a standing ovation, his legacy enduring and strong in the form of a packed 1,270-capacity Park City theater. "I can't tell you what this means to me," he told the crowd, adding that when the festival started, he wasn't sure if it would last more than three years.
Yet after all those years, the movies are still going strong. Many Sundance veterans (myself included) agreed that the opening film, Whiplash, was the festival's strongest opening film in years. The drama stars J.K. Simmons and Miles Teller (The Spectacular Now) as teacher and prodigy locked in a power struggle to each prove their greatness as jazz drummers — bleeding hands and broken psyches follow. Director Damien Chazelle, who himself drummed in high school under a tyrannical teacher, won the top Sundance prize for short films last year and expanded that into Whiplash in less than a year. His direction to Simmons for playing his drill sergeant of a jazz band conductor was, "You remember how [terrifying] you were in Oz? I want you to make him look like the teacher in Mr. Holland's Opus."
Sony Pictures snapped up international distribution right that night. (The opening-night documentary film, Dinosaur 13, about the fight over the largest, most complete Tyrannosaurus Rex skeleton ever found, sold to Lionsgate and CNN Films this morning in the first North American distribution deal of the festival.)
The audience was so astounded by Teller's drumming that a man asked during the Q&A, "Who's the actual drummer?" because no one could believe he did all that himself, but for the most part, he did, having taken weeks and weeks of four-hour nightly lessons.
Teller, sadly, did not drum at the Whiplash party, but nearby at the IndieWire house's annual chili party, Rose McGowan provided entertainment, chatting up every journalist in sight. The actress directed a short film, "Dawn," about an isolated girl in a small town that screened that night. She complained of back troubles, owing to having spent the previous day "hammering a man to death." Asked to explain, she shrugged: "It's a job."
Up at the Park City Mountain lodge, seemingly everyone else left at the festival danced to vintage Michael Jackson until a late-for-Utah 1 a.m. at the opening-night party. Once again, there was no giant cake. But there were ice cream sandwiches.