Téa Leoni to Star in CBS's Madam Secretary
Her first network TV gig since 1998.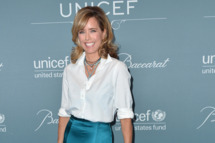 We have no idea if Morgan Freeman's political drama Madam Secretary is going to be a thinly veiled Hillary Clinton bio, but if so, Téa Leoni seems like a solid faux Hillary. May it be her Good Wife.