See GIFs of Taylor Swift Dancing at the Grammys
Because that's what she does.
If you've met us, you know there's nothing we love more than Taylor Swift dancing. Luckily, she loves Beyoncé as much as you do, and the Grammys cam caught her Surfbort'ing along with Bey's opening performance.
Then she was spotted groovin' to Kendrick Lamar and Imagine Dragons. Will she ever stop? (Hopefully not.)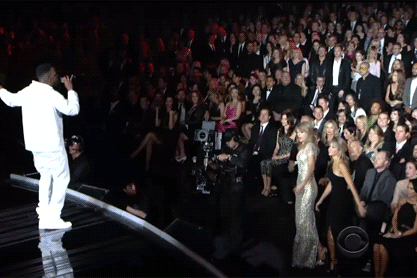 But then she lost. (GIF, via Rich Juzwiak)