Gravity, 12 Years Top BAFTAs
Here is the winners' list.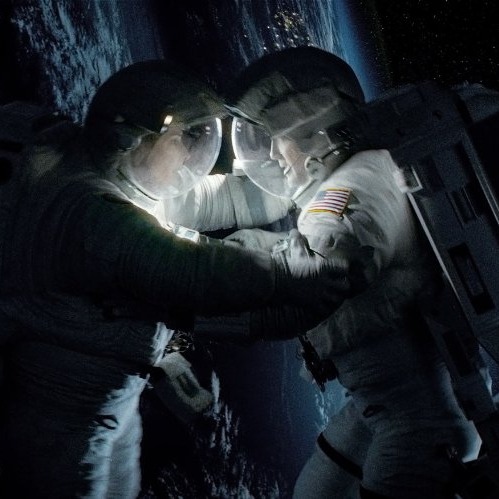 There are two top awards at the BAFTAs, which means that both 12 Years a Slave (Best Picture) and Gravity (Best British Film) walked away with major honors at last night's ceremony. (Whether Gravity is actually a British film is a different question.) Gravity also took home awards for best director, best cinematography, and best visual effects, because British people apparently really, really love outer space. Other categories of note: Cate Blanchett got another W, J.Law beat Lupita, and Barkhad Abdi won for Captain Phillips! Winners' list below.
Best Picture: 12 Years a Slave
Best British Film: Gravity
Best Director: Alfonso Cuarón, Gravity
Best Actor: Chiwetel Ejiofor, 12 Years a Slave
Best Actress: Cate Blanchett, Blue Jasmine
Best Supporting Actor: Barkhad Abdi, Captain Phillips
Best Supporting Actress: Jennifer Lawrence, American Hustle
Best Original Screenplay: American Hustle, Eric Warren Singer, David O. Russell
Best Adapted Screenplay: Philomena, Steve Coogan, Jeff Pope
Best Foreign: The Great Beauty, Paolo Sorrentino, Nicola Giuliano, Francesca Cima
Best Documentary: The Act of Killing, Joshua Oppenheimer
Best Animation: Frozen, Chris Buck, Jennifer Lee
Best Cinematography: Gravity, Emmanuel Lubezki
Best Editing: Rush, Dan Hanley, Mike Hill
Best Production Design: The Great Gatsby, Catherine Martin, Beverley Dunn
Best Costume Design: The Great Gatsby, Catherine Martin
Best Makeup and Hair: American Hustle, Evelyne Noraz, Lori McCoy-Bell
Best Sound: Gravity, Glenn Freemantle, Skip Lievsay, Christopher Benstead, Niv Adiri, Chris Munro
Best Original Music: Gravity, Steven Price
Best Special Visual Effects: Gravity, Tim Webber, Chris Lawrence, David Shirk, Neil Corbould, Nikki Penny
Best British Short Animation: Sleeping with the Fishes, James Walker, Sarah Woolner, Yousif Al-Khalifa
Best British Short Film: Room 8, James W. Griffiths, Sophie Venner
Outstanding Debut by a British Writer, Director, or Producer: Keiran Evans (Director/Writer), Kelly + Victor
The EE Rising Star Award (voted for by public): Will Poulter