Ben McKenzie Is Gotham's Detective James Gordon
Fox's Batman prequel gets its star.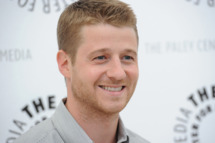 Ben McKenzie, who remains Ryan Atwood in our hearts, will play Batman's police liaison, Detective James Gordon, in Fox's Gotham. Written and executive produced by The Mentalist showrunner Bruno Heller, the show is an origin story focused on Gordon's time as a rookie at Gotham City Open Police Department's Homicide Squad. Batman villains the Joker, Riddler, Penguin, and Catwoman will also make appearances, as will a young Bruce Wayne, who will end the series by donning his black cape for the first time.