Best of Netflix, Amazon, and Hulu Streaming: Sword-and-Sandal Movies
Tales that are biblical, gladiatorial, and mythical.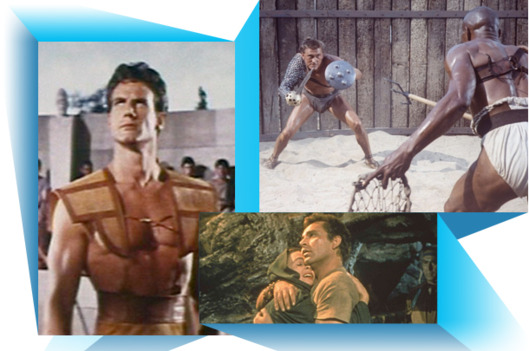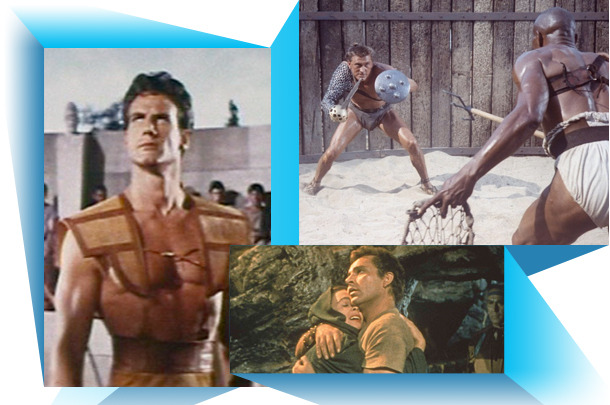 This weekend, as you search for a movie to watch, you can either go see Pompeii or pick one of approximately 14 billion choices available to stream over a variety of services, be it Netflix, Hulu, Amazon, On Demand, or various rental options. Every Friday, Vulture tries to make life easier by narrowing it down to a handful of hearty recommendations. This week, we're taking on sprawling gladiator tales, mythological peplum films, and a Disney movie that deserves a little more love.
The Giant of Marathon
Before Spaghetti Westerns dominated Italian genre cinema, there were the peplum films, historical adventures starring muscle-laden leading men fighting for truth, justice, and the Grecian way. Inspired by early American epics of the same ilk, the '60s sword-and-sandal entries hooked audiences with action, production value, and name stars (while pseudo-Shakespearean dialogue and archetypical dynamics acted as a dramatic crutch). Names like Mario Bava, Sergio Leone, and even West Side Story director Robert Wise cut their teeth in the genre. Amazon Prime is a treasure trove of peplum films. An emblematic entry point? The Giant of Marathon, starring peplum go-to Steve Reeves as the mighty Philippides, the soldier that supposedly ran the first — you guessed it — marathon. There's romance, there's political intrigue, there are hundreds of men galloping on horseback into battle. The genre in a nutshell. (Stream on Amazon Prime)
Spartacus
If you've never understood why Guy "Shades" Patterson proclaimed "I am Spartacus!" throughout That Thing You Do! it's finally time to watch Stanley Kubrick's portrait of the infamous gladiator. Though it's well-documented that Kubrick engaged in behind-the-scenes battles over the script and direction (one of the few times he suffered studio interference), Spartacus still ambitiously humanizes the sword-and-sandals drama. How could it not with names like Kirk Douglas, Tony Curtis, Charles Laughton, Peter Ustinov, Jean Simmons, and Laurence Olivier? Kubrick's name becomes synonymous with notorious precision, but Spartacus is rougher around the edges. It's gritty ... before that term was co-opted by "serious" superhero movies. (Rent on iTunes, VUDU, Amazon, Xbox)
The Robe
This Biblical swords-and-sandal epic was the first movie to shoot in Cinemascope, a format that captured an image twice as wide as the aspect ratio of the time. The scale demanded it. The Robe is another extravagant Roman affair, filled with hammy romance — this time between Richard Burton and Spartacus' Simmons  — and sword-clashing action. The exploration of Jesus' crucifixion told through a side story of mortal onlookers gives it religious significance: The Robe isn't a straight Biblical adaptation, but a case for conversion told with lavish Hollywood window dressing (including another sweeping score by Alfred Newman). As essential to modern mythmaking as The Greatest Story Ever Told. (Amazon Prime, Rent on iTunes, VUDU, Amazon, Xbox)
Hercules
Audiences gave Disney's mythological adaptation the Roman thumbs-down back in 1997. A decade and a half has done it favors; Hercules is one of the studio's most adventurous and visually satisfying films. Following in the footsteps of the dreamlike, centaur-filled "Pastoral Symphony" segment from Fantasia, Disney animators wring every ounce of imagination out of the Herculean saga. Characters are styled like Athenian vase paintings; Mt. Olympus, the Underworld, and the mortal world burst with colors; and Hades is a concentrated dose of wily James Woods. Now that Frozen is the new gold standard of Disney music, Alan Menken's gospel-inspired Broadway tunes will surely fall further from grace, making Hercules even more of a Disney pantheon black sheep deserving of a second look. (Netflix)
The 300 Spartans (Netflix, Rent on iTunes, VUDU, Amazon, Xbox)
300 (Rent on iTunes, VUDU, Amazon, Xbox, YouTube)
Alexander (Rent on iTunes, VUDU, Amazon, Xbox)
Atlas (Rent on Amazon)
Ben-Hur (Rent on VUDU, Amazon, Xbox, YouTube)
Fall of the Roman Empire (Rent on Amazon, Xbox)
Fury of Achilles (Stream on Amazon Prime)
Hercules in the Haunted World (Stream on Amazon Prime)
Hercules Unchained (Stream on Amazon Prime)
Helen of Troy (Stream on Amazon Prime)
The Giants of Thessaly (Stream on Amazon Prime)
Last Days of Pompeii (Rent on iTunes, VUDU, Amazon, Xbox)
The Lion of Thebes (Stream on Netflix)
Quo Vadis (Rent on iTunes, Amazon, Xbox)
Romulus and the Sabines (Stream on Amazon Prime)
Son of Hercules vs. Medusa (Stream on Netflix)
Troy (Rent on iTunes, Amazon, Xbox)
Tyrant of Lydia Against the Son of Hercules (Stream on Amazon Prime)
The Vengeance of Ursus (Stream on Amazon Prime)