See Our 'Wooly Willy' Game With Bill Murray: Wooly Billy
Just like when you were a kid, take a magnet and turn bald Bill Murray into <em>Kingpin</em> Bill Murray, <em>Rushmore</em> Bill Murray, and more!
Bill Murray isn't a chameleon-like actor. He has a few pretty identifiable archetypes: the wiseass, the nutcase, the late-career vaguely depressed searcher. But though they may have behavioral similarities, you can instantly distinguish them by their hair: Life Aquatic's Steve Zissou (that beard!), Rushmore's Herman Blume (that 'stache!), The Royal Tenenbaums' Raleigh St. Clair (both of 'em!), or M. Ivan in Wes Anderson's upcoming The Grand Budapest Hotel (oh my god!). You could practically draw them from memory! He lends himself to a new version of the classic activity board Wooly Willy, where you took a bald man and gave him a new do with metal shavings and a magnet. Meet: Wooly Billy. We started you off with four classic looks.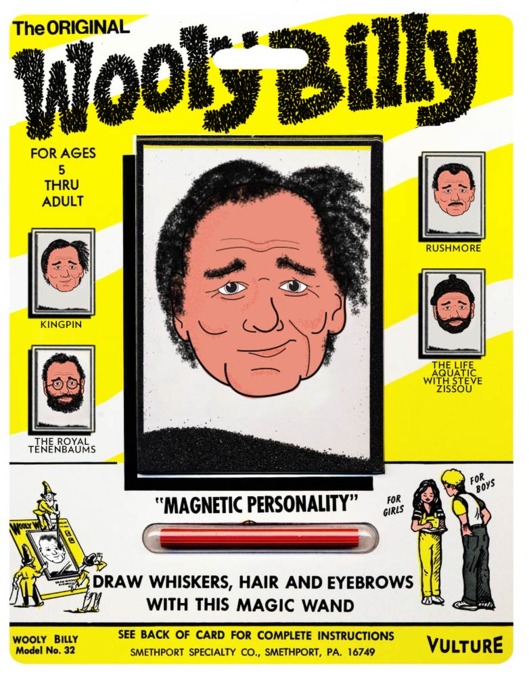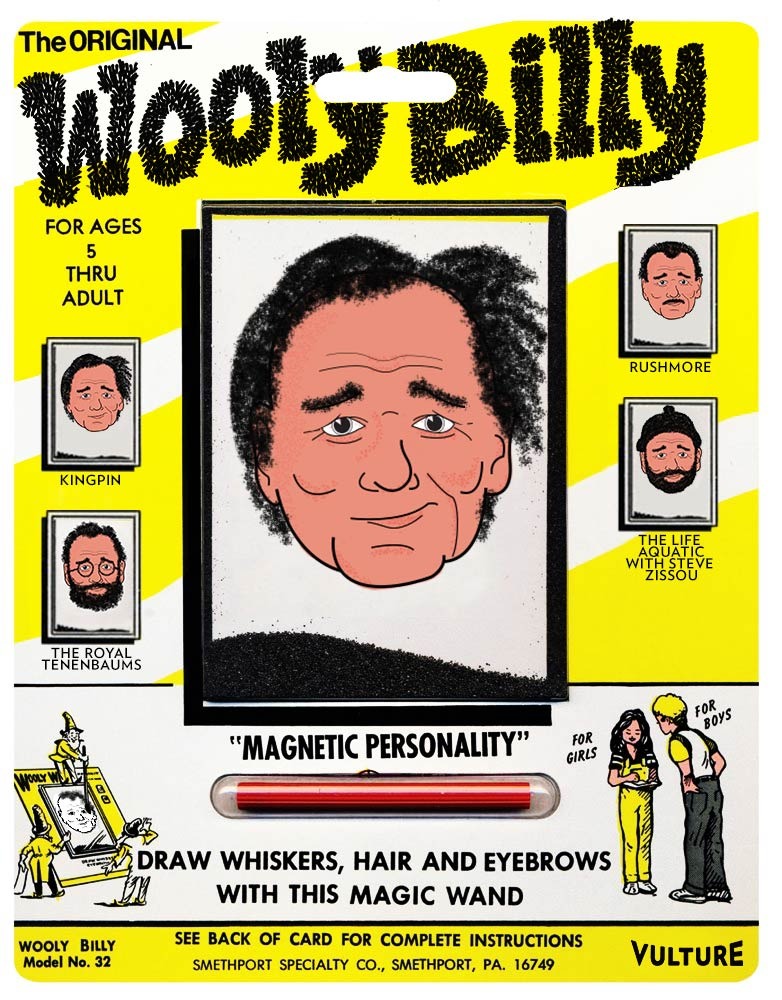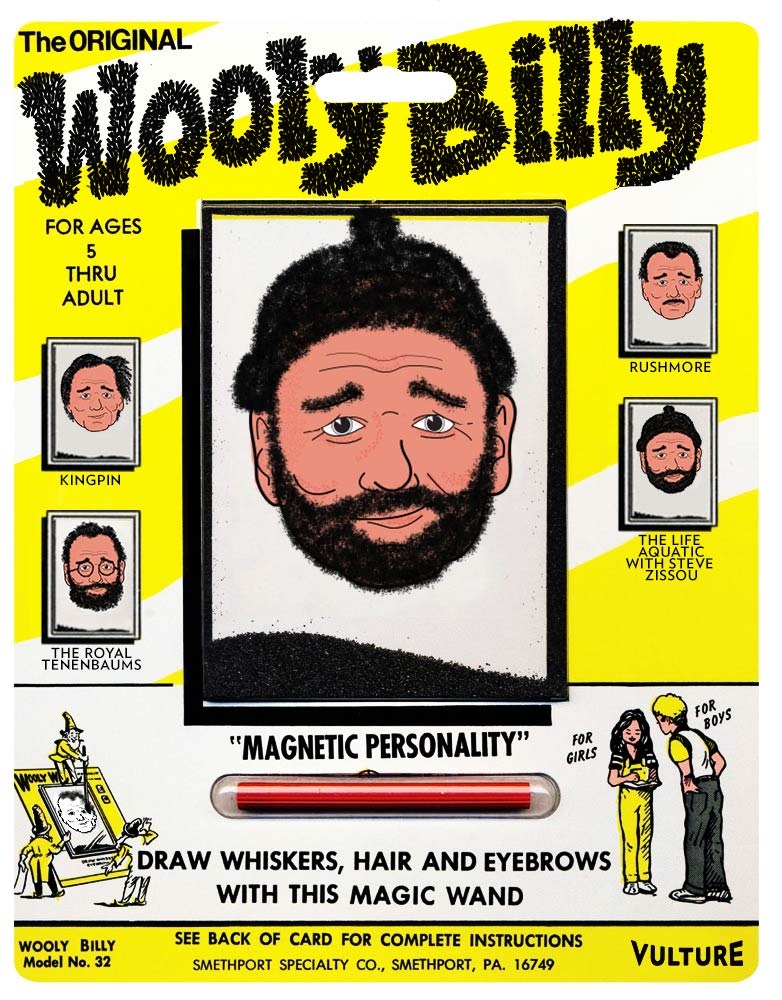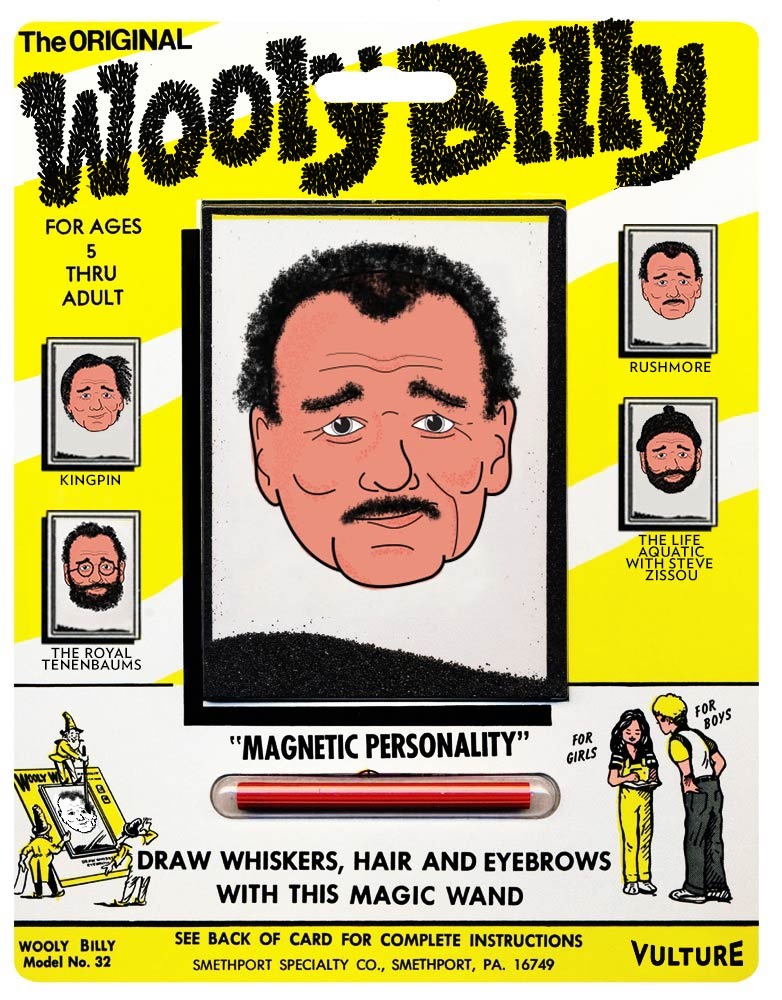 Want to draw in his disheveled What About Bob? near-mullet? His badass slicked-back Mad Dog and Glory do? Or vintage 1970s Murray? Print out the blank game board (seen below) and draw in your own do! It ain't magnets, but it does the trick.