Erin Andrews Named Dancing With the Stars Co-host
Sorry, Brooke Burke-Charvet.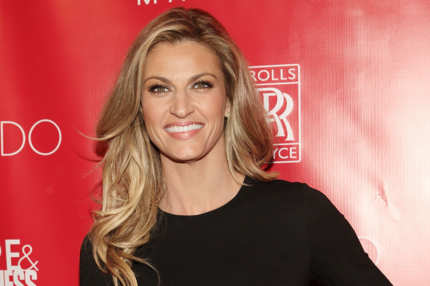 Fox Sports's Erin Andrews will co-host Dancing With the Stars this season, ABC announced today, replacing Brooke Burke-Charvet, who's been with the show since 2010. ("I've seen my fair share of shocking eliminations in the ballroom but this one takes the cake," Burke-Charvet said in a statement. Yeowch!) Andrews herself was a contestant on Dancing's tenth season, where she finished third, and she'll be the show's fifth sidekick to Tom Bergeron. The contestants for the upcoming 18th — yeah, 18th — season haven't been announced yet, but no doubt some recent Olympian will be among them.