Flowers in the Attic Sequel Casts Bunheads Star
Amy Sherman-Palladino will totally tune in.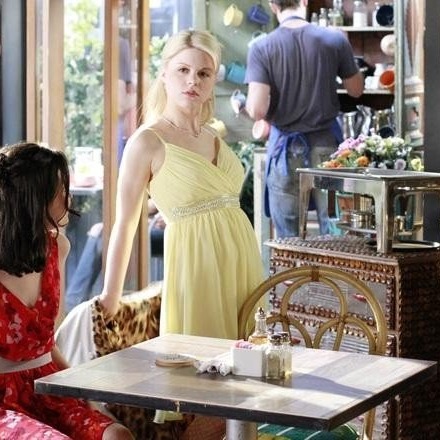 Bunheads actress Bailey Buntain has been cast in Lifetime's Flowers in the Attic sequel, Petals on the Wind, which picks up ten years after the kids escaped the attic. Buntain will play Carrie, the surviving Dollanganger twin whose brother Corey died in the first film after being slowly poisoned by his mother's arsenic doughnuts. Heather Graham and Ellen Burstyn will reprise their roles as TV's most twisted child tormentors, and Rose McIver and Wyatt Nash will play sibs turned lovers Cathy and Chris (replacing Mad Men's Kiernan Shipka and Mason Dye).
This means Amy Sherman-Palladino will totally tune in. Buntain's former boss once told us all about her deep familiarity with the V.C. Andrews series — "Porn for teenage girls! Remember those kids living in the attic for years? The brother and sister are having sex. It was just the dirtiest!" — and explained its unlikely connection to Bunheads: After the traumatizing events of Flowers, Cathy goes on to be a ballerina in New York. It's maybe the 37th weirdest thing to happen in the sequel. We won't spoil the rest.