Fast and Furious 7 to Resume Production
The film has been on hold since Paul Walker's November accident.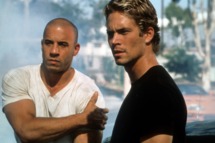 After Paul Walker died in a car crash last November, production for Fast and Furious 7 was put on hold indefinitely. After script revisions and the release date getting pushed back, it appears they are ready to start production up again. Around April 1, the cast and crew will head to Atlanta for about six to eight more weeks of shooting. The timeline will be tight for new-to-the-franchise director James Wan, with Fast 7 currently scheduled for an April 10, 2015 premiere. As we learned in January, Paul Walker's character will be retired, as opposed to killed off.