A Look Back at Fred Armisen's Best Musical Moments
From the Blue Jean Committee to Ian Rubbish to covering TLC's "Waterfalls."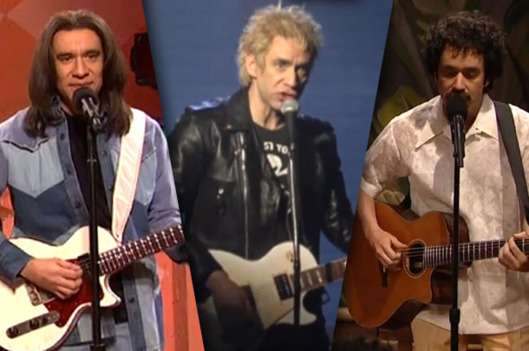 Fred Armisen always wanted to be a professional musician — he spent years trying to make it with the band Trenchmouth — which made yesterday's news that he would be heading the band at Late Night With Seth Meyers all the sweeter. But anyone who's paid attention to his career knows that he's managed to fit music into as many of his comedic moments as possible. There is the jokey yet surprisingly catchy SNL stuff, like the Blue Jean Committee and the Bjelland Brothers, as well as the slightly more serious covers that he has occasionally performed live. We imagine his stint on Late Night will be a combination of both of these. At minimum, there will be some really great drumming. 
SATURDAY NIGHT LIVE
PORTLANDIA
REAL MUSIC