39 Things You Learn About Jimmy Fallon by Hanging Out With Him
A boatload of leftover quotes and Fallon facts from <em>New York</em> Magazine&rsquo;s cover-story interview with the newly christened host of <em>The Tonight Show</em>.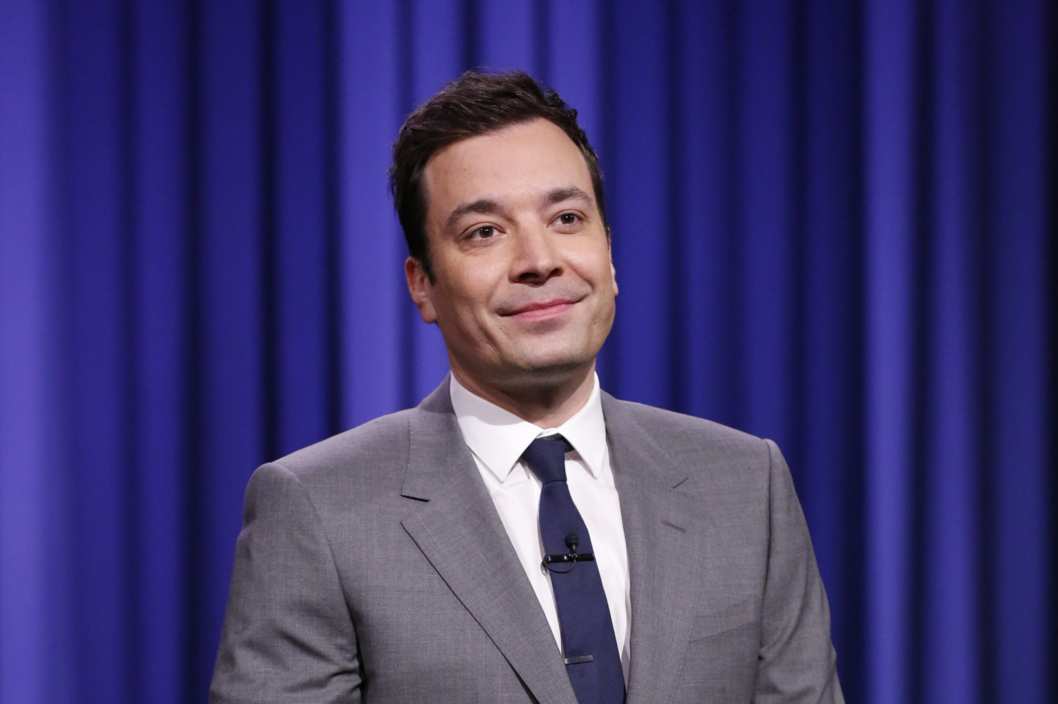 Last night, after an endless parade of promos involving hockey pucks and Saturday Night Fever recreations, Jimmy Fallon officially took over as host of The Tonight Show. For New York Magazine's recent cover story, writer Jada Yuan spent three hours on the town with Fallon while he was preparing to hand over the Late Night reins to fellow SNL alum Seth Meyers and bring NBC's storied Tonight Show franchise back to its original home at Rockefeller Center for the first time since Johnny Carson relocated it to California in 1972. But there were just too many random fun facts and telling quotes to be contained by a magazine feature, which can only mean one thing: bonus Fallon. Here, culled from hours of transcripts with the latest Tonight Show host and those who know him well, are 39 more things to know about Jimmy Fallon, including his thoughts on fatherhood, mayonnaise, and golf do-overs, and what his fallback plan is if he bombs in his new gig.
The Tonight Show news was on such tight lockdown, Fallon didn't tell his parents until the night before the press release came out. His wife, Nancy Juvonen, knew from the beginning, though. "Nancy, she's great," he says. "She can keep a secret." 
Moving to an earlier time slot means Fallon can worry less about his parents' well-being. His mom and dad used to go to bed at 10 and set an alarm for 12:30 a.m. so they could watch every episode of Late Night live — until Fallon insisted on buying them a DVR and programmed it himself. "I was like, 'You guys don't look healthy. You're not getting enough sleep. You have to tape the show.'" Now they'll get to go back to watching it live. "It's a big deal for them," he says. "I think it's going to be much healthier for them." Fallon's mom also calls him every day with notes.
He plans on using "everything I've learned in my whole life" to get the show to work, including his first college major. "If there's a computer-programming sketch, I will somehow make that happen," he says. (He switched to Communications, and dropped out the College of Saint Rose in Albany a semester shy of graduating, but got an honorary degree in 2009.)
It's a good thing the show didn't move to L.A., because "I'm the worst driver in the history of the world," says Fallon. "My wife does all the driving. I can drive, like, technically, but I'm awful. You don't want to be in the car with me. I drive slow, I use my blinkers, I'm really nervous. My parents are from Brooklyn so they don't know how to drive and they taught me how to drive, so it's like a second-generation gap."
Plus, if he were in L.A., he'd miss his favorite part of New York nightlife: drunk people coming up to him. No, really, if you see him, say hello. "I kind of enjoy it. It puts you in a good mood when people are happy to see you. It makes you feel like you're doing a good thing. So I kind of take it as a really positive thing, and if they want to take a photo or an autograph, it's easy."
He loves meeting fans so much that he's kind of impossible to go out with. According to his friend Mario Batali, the five-block walk between Lupa and Babbo can take an hour with Fallon. "He's honestly interested and loves everyone and meets everyone, and smiles and takes every picture, and doesn't put his head down and pretend he's not out there, which a lot of my high-celebrity friends do," says Batali. "He's happy to engage with everybody, and I've never seen him in a hurry so much that he had to brush by them or give them anything less than what they ask for. Which is a remarkable characteristic."
Seth Herzog, his friend and the show's warm-up comedian, says Fallon will sometimes text him to meet up at a bar, and by the time Herzog's showed up, Fallon is too deep into an argument about '60s music with some random guy at the bar that he can barely talk to Herzog. "He's like, 'Come meet me at this place,'" says Herzog, "and I end up talking to other people because he's just in it with whoever was there."
Fallon credits a moment with Robert De Niro during his Saturday Night Live days for making him realize that his job as host is to make guests look good on his show. "I remember Robert De Niro was asking me where to stand in a sketch, and I was like, 'I'm not gonna tell you what to do. You're Robert De Niro!' But he was like, 'But, yeah, I just don't know where to stand, though.' 'Oh, here.' 'Thanks.' It was like, I don't know, here I am talking to a legend, but he's smart. He's like, 'Yeah, this is your show, not mine. You're not coming on my movie set, I'm coming on your television show, so please help me out. Where do I stand?' I was like, 'Okay, gotcha, everybody wants this to work.'"
One part of SNL training that comes in handy now was constantly having to talk famous people into making fun of their own image. "The [SNL] host, if he doesn't want to do something, he just won't do it," says Horatio Sanz, Fallon's frequent SNL sketch partner and former drinking buddy. "You have to make it fun for them or else you're not on the show." Sanz thinks that's directly tied to why Fallon can get celebrities to play such silly games on his show. "I'm sure 90 percent of him having people do that is him selling it."
But Fallon still gets nervous when big names come on his show. "You know, I don't feel like we're equals and stuff because I'm still just a fan. I love pop culture. But I think maybe I know a little bit more than the average host would know just starting off, because I've been on the other side of the couch, and so I know what it's like. Like, some people like hate doing talk shows and I try to make it easy as possible. I'm like, 'Oh, this will be easy. You can do it.'"
His 20s were a lot like yours (except for skyrocketing to fame as the hot kid on SNL). Fallon and Sanz did live-band karaoke Wednesdays at the Village Vanguard. They went out to see the Strokes play a midnight basement show one Friday night, and stayed out drinking till four or five in the morning, even though they had to do a show the next night. Another time they rented a beat-up limo to go to a Bruce Springsteen concert. They emulated their idols: John Belushi, Adam Sandler, and Chris Farley. "We actually took what we thought being on SNL was, what people think is awesome about it, and we made it happen," says Sanz. "We pranked around, we drank, we partied. We were all aware of what it was to be on SNL and to be a little out of control, and we definitely fed into the fact that being out of control is good on that show."
The first time Fallon went to Siberia, a now-defunct legendary dive bar that was in the 50th Street subway station, he and Sanz didn't have any cash on them. "There's a guy shirtless behind the bar, and I go, 'Hey, can I open a tab?'" says Fallon. "He goes, 'You want to open a tab? This is a dive bar. What's wrong with you?'" The owner gave his okay, though, so Fallon started a tab and even borrowed a few bucks so he could play the jukebox. The next day, he came back and paid up, and became a regular after that.
He and Sanz did a lot of stupid, destructive stuff. Fallon had a "Charles Lindberg edition" CD player/record player/radio on his desk that Sanz says was "a piece of shit." So after months of Sanz bitching about it, they decided to throw it against a wall to destroy it. But it was a month after 9/11, so when they threw it against a wall and people heard the boom, they thought it was another attack. "People were screaming. One woman started crying," says Sanz. "We were both like little boys, Oh, no, look what we just did! But it was so funny how people reacted to us destroying a Charles Lindberg boombox." Also, one time, Tom Brokaw yelled at them because they were playing baseball in the hallway while he was trying to edit something. "We heard like, 'Knock it off!' And it was Tom Brokaw," says Sanz. "Tom Brokaw yelled at us because we were goofing around too much."
What's his relationship like with now-rival host, Jimmy Kimmel? "Right now we're friends," says Fallon. "I think we probably have until February 17th before we not speak anymore, but right now we have a good rapport. I think it's going to be a friendly rivalry, but it's good to have someone to compete against because it makes you, it pushes you to do more stuff."
And David Letterman? "I think it's a bummer that I have to go up against him," he says. Fallon's also bummed he can't appear as a guest on Letterman's show anymore now that they're on the at the same time. But there's no rivalry there. "Oh, no, I don't think he's worried about me at all. I don't think he cares about me," Fallon says, laughing. His only gauge on Letterman's feelings is the Christmas present he gets from Letterman every year, "and he didn't skip out on me this year. That shows I don't think he's angry." The present, by the way, is always a nice varsity jacket reading "The Late Show With David Letterman." "He has different colors every year," says Fallon. "I probably have six winter coats from David Letterman." (Fallon says that he wants to send out smoking jackets for Christmas this year.)
Letterman once came backstage to check out Fallon's Late Night when Paul Shaffer was a guest. "We were all freaking out, like, 'Oh my god, that's so cool!' Because this is the show that he started," says Fallon. Letterman couldn't stop commenting on how much nicer the studio was than when he'd worked there. "He was like, 'We had none of this!' And I'll never forget this line, it was so funny to me. He goes, 'I mean, I'm jealous of your linoleum.' I'll never forget that, 'I'm jealous of your linoleum.'"
Here's how he got the Roots to be his band: In the planning stages for Late Night, Fallon's friend Neal Brennan, who produced Chappelle's Show, asked him what he was going to do for music. "[Brennan] goes, 'You should ask the Roots,'" says Fallon. "I go, 'You think the Roots would do my show?!' He goes, "No, no, no, they won't do it, but they know a lot of musicians from Philly that can come up.'" But Fallon couldn't get the idea out of his head. He went backstage at a concert in L.A., did a cheerleader pyramid with the guys ("Questlove was not on the pyramid"), and pitched them the idea. Then he sent an email to their manager and didn't hear back for a month, which he took as a no; it turns out they were just in Europe. Fallon met with them in Lorne Michaels' office because he wanted to impress them, and gave them his spiel. "I remember Questlove was like, 'Alright, I have two questions for you,'" Fallon says. "'One, what if, like, Herbie Hancock's in town, can he sit in with the band?' I go, 'Yeah. Of course he can sit in with the band.' And he goes, 'My other question is, this is Lorne Michaels' office, why isn't there popcorn here?' And I'm like, Oh, he's a comedy nerd! He knows that Lorne has this big basket of popcorn before SNL. I couldn't believe he knew that. So I go, Oh, I like this guy. He's a comedy nerd, and also an audiophile, which I'm a bit of. He's an encyclopedia. I trust him over Google."
Fallon still finds it surreal that 11.6 million people follow him on Twitter. "I remember being like, 'Dude, I'm almost up to 1,000 people on Twitter! Isn't that crazy? Wild! What if we get up to like, 5,000?' I wish I'd written it down or something, like, 'This is what it feels like to get to 1,000.'"
He spends his time commuting thinking of round objects on which to put The Tonight Show's new moon-shaped logo: coasters; DCT Blistex containers; the bottom of coffee mugs, so when you sip, people will see it. ("No one ever decorates the bottom of a mug.") The inside of an umbrella. Compact mirrors. Light-up Aerobie Frisbees. Ping-pong balls. Golf balls. Dishware. A giant circular bath towel. A giant moon beanbag chair. "A moon pie would be genius, right? When people look at the full moon, I want them not to see the full moon anymore, they just see our logo."
He also dreams up inventions. Here are four ideas he's hatched: 1) Pits, "where you put team logos in armpits, so when you're at a game you're like, 'Yeah! We did it!' and your armpits say New York Yankees. I think people would buy this!" 2) Individually wrapped cranberry slices, like Kraft singles, "so if you're making the turkey sandwich with the turkey and the stuffing, you don't have to open up the can and scoop it out or anything. I offered [it to] Ocean Spray but they said no." 3) Yogaroma, an aromatherapy sticker you put on your yoga mat "so it doesn't smell like everyone's feet." 4) The Love Coaster, a connected double-coaster. "You put it on the bar, your beer's on one and the one's empty, so if you're talking to someone, they can put their beer on the other coaster, 'Hey, how's it going? Can I share your coaster?' Right? It's like a talking piece, at least for Valentine's Day."
Does the ever-enthusiastic Fallon have a dark side? "I don't think so," he says. "I have a dark sense of humor sometimes, but nothing shady or seedy. There's gotta be something in there, but I don't want to find out what is driving me to want everyone to like me. There's gotta be something in my brain, but I'd rather not know what it is."
The week I visited the show, Fallon had pot jokes in three out of five monologues, along with a very convincing stoner impression. Is that from experience? "I've tried it, but I'm not a pot guy," he says. "I just can't get into it. Smoking cigarettes, I can't do that either. It just doesn't fit with me. Next time I see you, give me a cigarette, I'll show you me smoking a cigarette and you will be like, 'Dude, stop.' It's embarrassing. I can't do it. I can't hold it right, I can't inhale it right. Next time I see you I'll do it, I swear. I'm terrible at it."
He's a foodie, but don't try to serve him mushrooms or eggplant, and especially not one condiment in particular. "I hate mayonnaise," he said, asking that it be left off our sliders at Turntable Mad for Chicken, the Korean restaurant where some of the interview took place. "I'm disgusted by it. I can't stand it. Blechhhh. I could function [if it's on my food], but I won't be happy." Kimchi, though — pile that on!
He's gotten a little self-conscious about weight after being on television. "I mean, you see some pictures of yourself, you're like, 'Aaaah, dude. Like, you're on television, come on!'" The worst was watching his "Best Of" specials and feeling at some points that he looked like he had three chins. That was right after his "fat period" between doing movies and Late Night, when he'd been a full ten pounds overweight. "Ten pounds is a lot on TV," says Fallon. "It's 20 pounds, right?"
Still, he'll never stop being a foodie. "He loves good food. Not fancy, but I mean, he loves great stuff," says Batali. "And Jimmy's the kind of guy who will go back into the kitchen and shake every person's hand every time he has dinner. Because he loves to know them, and he loves them to know how important, how good he feels about what he just had."
He got his first set of golf clubs at a garage sale, then went into his family's backyard in Saugerties, New York, where his grandfather taught him how to swing. "My grandpa was like, 'This is a sport you can play the rest of your life.'" His goal is to start entering pro-am tournaments. He also calls a mulligan "a Carey Mulligan." "It's a do-over that nobody talks about," he explains. While we were hitting golf balls at his gym, Manhattan's Golf & Body, Fallon dreamed up a kinder, gentler golf tournament, where everyone is given 30 mulligans to spend however they wish over the course of the game.
His typical day: Wake up; play with his baby; work out at Golf & Body from 9-10; head to 30 Rock at 10:30; check messages; run down sketches and ideas with head writer and producer at 12:30 p.m.; eat lunch at desk from 1:30 to 1:45 ("Usually a salad. I have the same salad every day. But I'm smiling as I eat it. It's not that sad."); go over the stories guests will tell at 2 p.m.; cut down monologue jokes at 2:30 p.m.; dress rehearse the monologue at 3:15; shower; do hair and makeup; says hi to his guests; gets mic-ed; "then I go stand behind the curtain and Higgins introduces me, the Roots play awesome music, and the curtain opens and the show starts."
He makes it a point to visit each guest to say hi before the show starts, and writes out thank-you notes each morning to leave in their dressing rooms. It's a trick he learned from Jay Leno. Whenever Fallon was a guest on The Tonight Show, he says, "There'd always be a nice note from Jay like, 'Thanks for being here. —Jay' or like, 'You're back for the third time, cool. —Jay.' It was really nice. It takes ten minutes to write someone a thank-you note, but it means a lot."
Fallon and Juvonen struggled to conceive, having their six-month-old daughter Winnie via a surrogate. "It's not easy, you know," says Fallon. "Probably people have struggled harder than we have, but we tried for about five years and it's really hard, I mean, my wife is a trouper and I love her, but it's not fun and it's really, you know, it's emotional. It's tough. So anyone out there, I say, like, stick with it, and I send them the best vibes, and it will happen. It will happen."
Speaking of his daughter, Fallon's completely and totally obsessed with Winnie. "She's so cute, I mean, oh my god, it's the cutest baby on the face of the earth. I just love her so much." He shows me baby photos and videos. Here's Winnie trying to lick the phone. Here's Winnie in a bear costume like the one Fallon wore on SNL. Here's Winnie as a turkey for Thanksgiving (his wardrobe department made it; "she's going to be so embarrassed when she's older, but look at her little turkey feet"). Here's Winnie as a chicken for Halloween (he bought it off Etsy; "it's totally not approved for babies, it's so dangerous, she could totally choke on those feathers"). "We had to stop," he says. "Because I was like, I could dress her up as a Christmas goose — that's too many bird themes. It's getting weird." He jokes that soon she'll have her own three-piece cream Barry Gibb suit.
He always makes sure to get home in time to give Winnie a bath, "because bath time is really cute, super fun. She loves it. She's just at a perfect age now, she's just really, really juicy. She's over the licking phase now, now she's teething and drooling. Like an old lady or something, sticking her chin out, grinding her gums."
He has a very cute dog, named Gary Frick, who played a political-pundit puppy they dressed in a suit and Fallon debated on the show. Gary Frick turned out to be up for adoption, and also turned out to be a girl, but the name stuck. "I was like, 'I'm gonna surprise my wife and give her a dog,'" says Fallon, "which is not a good thing to surprise your spouse with. It's like saying, 'Here, here's something you have to take care of for 12 to 15 years! And it's in training!' My wife, she just started bawling. I think she [was] thinking of, like, 'Oh my god, this is so much work.' And we were trying to have a baby and all that stuff. But it's the best thing ever now. We love the dog so much."
Where did Winnie get her name? Fallon proposed to Juvonen at Lake Winnipesaukee in New Hampshire, where her family has a house. "It's kind of because of Lake Winnipesaukee, because we love that lake, but Winnipesaukee is too long of a name for a little girl. So we went with Winnie. It's also because we were trying to have a baby for a while. So, a couple meanings. And Winnie Cooper is the coolest character ever played on TV. Everyone loves Winnie Cooper."
When Fallon goes on vacation, he likes England best because he can walk around and they don't really know who he is. "I wouldn't really want to go to a resort anymore," he says. "It feels like I'm being paid to be on a cruise. It's like, 'Hey, Jimmy Fallon's in the pool. Let's go hang out with him.'"
He can't karaoke in public anymore, unless he gets a private room (he turned down my suggestion that we go singing in Koreatown after eating at Turntable Mad for Chicken), but he does have a microphone hooked up to his computers at both work and home so he can YouTube any song and sing along. His song is usually Pete Wingfield's "18 With a Bullet," since he likes the falsetto. His staff is way into "

Drift Away"

by Dobie Gray.
He offered to personally convert to DVD a set of VHS recordings I made in high school of Phil Hartman—era SNL sketches, or even get me the high-res versions of each individual sketch. "I'd love to do that. It would be my pleasure." He also took my cell-phone number and promised to call me during curling matches, since it's our favorite Olympic sport. Still waiting by the phone, Jimmy. Still waiting.  
He doesn't see the institution of late-night talk shows as in danger of extinction. "I think people will always have the need for talk shows, because you just need someone to lighten the mood, you know?" he says. "You need a comedian. I mean, that's why there's so much competition now [from other networks], because people found out there is a need for it. So I'll be around for as long as they want me." He laughs. "I mean, who knows, in the future it might not be TV, it might not be NBC. It might just be a cloud service. Maybe everyone will be wearing goggles, watching the shows on that. I don't know what the future's gonna be, but for right now, probably for the next five years, we'll be doing this. I think. And by 'we,' I mean America will be doing this. Not me. I don't know if I'll be here in five years. I hope I am."
He's already getting gray hairs, but he doesn't want to dye them. "My grandpa had all white hair, so I think that's what I'm going to have." Still, he's boggled by the passage of time. "It just happened so fast. You go, 'What? Fifteen years? Is that when I got hired [on SNL]?' Like, 'Oh my god, that's how many years? That's three high-school classes of seniors!' I wish I wrote it down in a diary so I could remember it. So much stuff has happened. The last five years have been the fastest so far."
He's come to terms with his potential future career paths. Lorne Michaels has said that The Tonight Show will be the last job Fallon will have. "He's right," says Fallon. "If it doesn't work, it doesn't work." But he does have a backup plan: "I'll sell reruns of Late Night on DVD on infomercials," he says. "If it doesn't work, the good news is I'll be able to go on Letterman. Maybe. If he'll have me."