Kit Harington to Costar in WWI Biopic Testament of Youth
Based on a 1933 autobiography.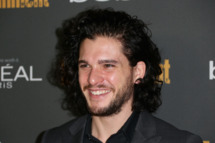 Game of Thrones' Kit Harington will costar in Testament of Youth, an autobiographical film about one woman's experience during World War I, according to The Hollywood Reporter. The film is based on the 1933 book by writer Vera Brittain, who will be played in the movie by Alicia Vikaner. It might be a gross miscalculation to assume that anyone who would buy tickets to see a historical feminist women's biopic would also be interested in seeing Kit Harrington on the big screen, but at the end of the day, isn't that what the movie business is? Taking calculated risks on new ideas and people with hair that makes you audibly gasp every time you see it?