Nic Cage in Talks for Men With No Fear
Men be gettin' revenge!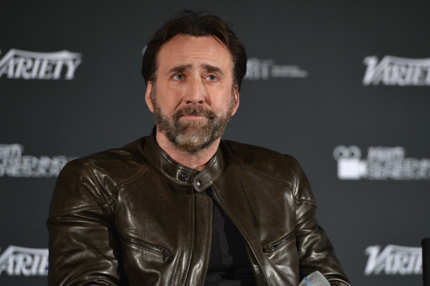 It's a fairly common story in Hollywood. Once an actor reaches a certain age, the roles offered him more often than not are going to involve his character getting brutal revenge against those that have wronged him or his family. While Kevin Costner and Liam Neeson might be relative newbies to the special skills game, Nicolas Cage has been honing his revenge craft for year. With any luck, we'll be seeing even more Nic vengeance in the upcoming thriller Men With No Fear. Cage is in talks to play the lead role of Marty "The Mule," a man framed for a crime he didn't commit by the drug kingpin who also stole his son and raised him as his own, all of which makes us wonder if they are writing these movies off some kind of wonderful cinematic Mad Lib.