Ratings: The Walking Dead Returns, Beats the Olympics and the Beatles
People love zombies.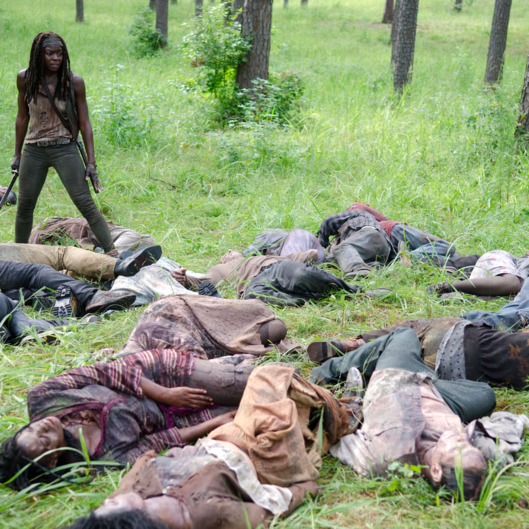 Competition from the Olympics and the Beatles proved to be no problem for the zombies of AMC's The Walking Dead: Sunday's mid-season premiere still drew a massive 15.8 million viewers at 9 p.m., just a few hundred thousand shy of last fall's record-setting fourth season premiere. Among viewers under 50, Dead matched its past high of an 8.2 rating and actually managed to out-rate NBC's Sochi coverage in their common hour (the Games averaged around a 7.4 rating in the demo). Dead also drew nearly four times the under-50 audience of CBS's Grammy Salute to the Beatles (2.2 rating), while also generating more total viewers than the Fab Four special (14.1 million in the 9 p.m. hour). In terms of overall reach, however, NBC's Olympics still took home the gold, with the Games drawing around 26 million viewers of all ages in the 9 p.m. hour. The Peacock estimates that over 100 million Americans have already watched at least a few minutes of the Olympics.