Stefon Will Appear on Seth Meyers's Late Night
Those two cannot stay apart.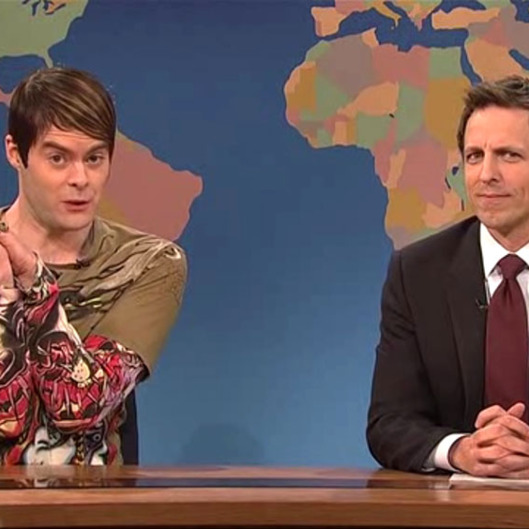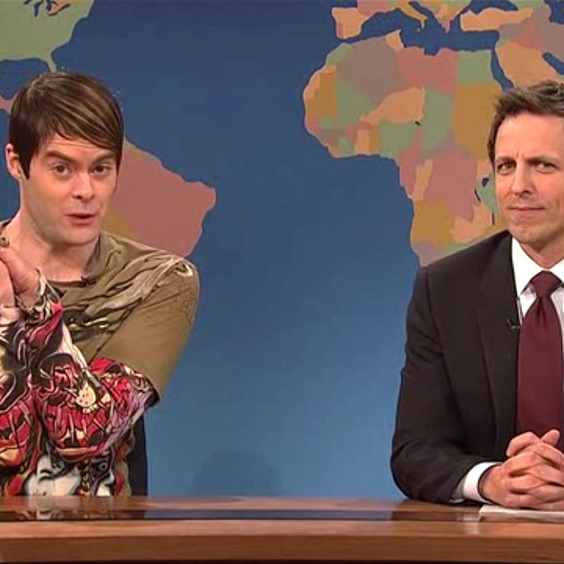 Seth Meyers hasn't even started at Late Night, but not surprisingly, he's already getting questions about when his SNL friends will show up. And obviously his best "Weekend Update" friend was Stefon. Well, there's good news on that front. Last night, on Watch What Happens Live, Meyers said, "Bill [Hader] and I spoke during my last SNL, and we do think he'll turn up eventually." Stefon! Meyers also said that it's great having the SNL actors "just a few floors away," but Lorne Michaels warned him that he shouldn't have too many of them on. Can you stop always being a buzzkill, Lorne?