Super Bowl 2014 Ratings Were the Highest Ever*
111.5 million people watched.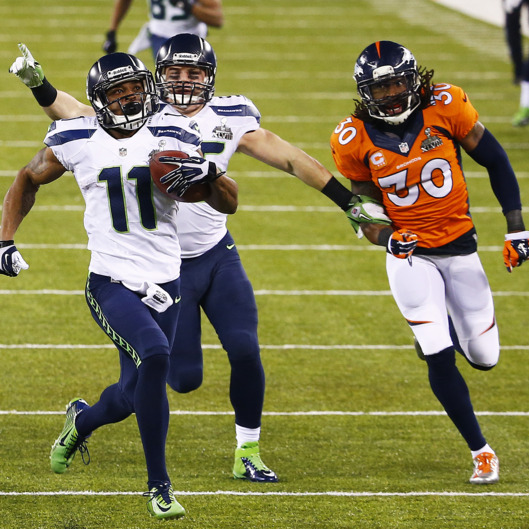 It was a blowout of a Super Bowl, but that didn't stop viewers from watching: Just released numbers from Nielsen show 111.5 million people watched Sunday's Seattle-Denver smackdown, the largest audience yet for the NFL's championship game. That record does come with an asterisk, though: While up 200,000 viewers from last year's past record of 111.3 million, the U.S. population in the past year grew an estimated 2 million or so. (Yes, some of them were babies, but some were also immigrants.) If you judge based on household rating — that is, the percentage of U.S. homes watching — then the game was flat from 2013, with a 46.4 rating and a 69 share of the viewing audience. Given that the game was pretty much over by the first quarter, the ratings are still pretty damn impressive. Basically, a lot of folks really are watching for the ads. And the wings.