Vulture's Movie Critics David Edelstein and Bilge Ebiri Live-Blog the Oscars
Join them as they voice their approval and disgust all through the ceremony.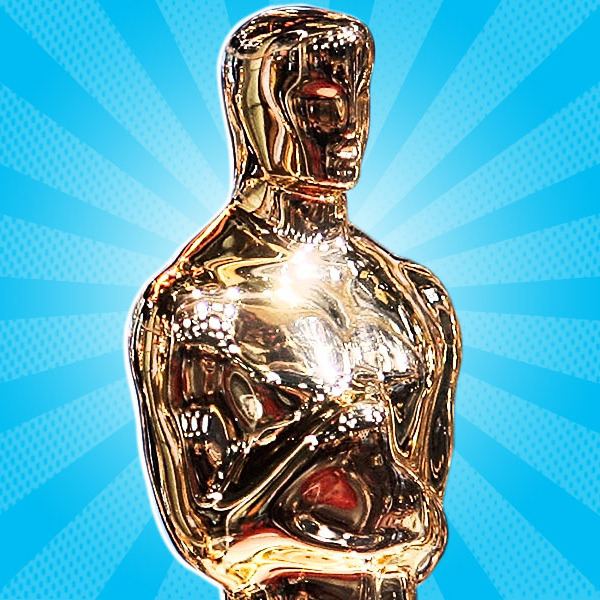 What better companions to have at tonight's Oscars than two live, fully accredited film critics? (Their papers are in order.) All through the ceremony, New York Magazine and Vulture film critics David Edelstein and Bilge Ebiri will be right here, voicing their approval and disgust of all the winners — and all the glitz and patter that comes between the awards. These two have some very different opinions of many of the nominees, and will seize on this opportunity to debate them before this endless Oscar race finally comes to an end. So join them, won't you? We may need you to virtually separate them if things get ugly.
| | | |
| --- | --- | --- |
| | David Edelstein and Bilge Ebiri Live-Blog the 2014 Oscars | (03/02/2014) |
8:16

Bilge Ebiri:

Hello everybody! Is this thing on?

Sunday March 2, 2014

8:16

Bilge Ebiri
8:17

David Edelstein:

Hi Bilge. Let's have fun with the Oscars. Remember, it's American Hustle, not 12 Years a Slave. And I want to invite our great readers to contribute insights and bon (or mal) mots.

Sunday March 2, 2014

8:17

David Edelstein
8:18

David Edelstein:

I meant of course that live-blogging was American Hustle. And we are hustling like crazy.

Sunday March 2, 2014

8:18

David Edelstein
8:18

Bilge Ebiri:

Yes, folks. As somebody (I don't recall who) once said, "It takes a village to live-blog the Oscars." Please send your comments/questions/retorts. (Even if you're still just heckling us over YOU'VE GOT MAIL.)

Sunday March 2, 2014

8:18

Bilge Ebiri
8:19

David Edelstein:

I hope everyone read my pre-Oscars piece.

Sunday March 2, 2014

8:19

David Edelstein
8:19

David Edelstein:

I have a whole reading list for you.

Sunday March 2, 2014

8:19

David Edelstein
8:19

David Edelstein:

There's zillions of words

Sunday March 2, 2014

8:19

David Edelstein
8:19

David Edelstein:

Don;'t you just love awards season?

Sunday March 2, 2014

8:19

David Edelstein
8:20

David Edelstein:

What are all these people going to do without it?

Sunday March 2, 2014

8:20

David Edelstein
8:20

Bilge Ebiri:

I'd quote Woody Allen in ANNIE HALL...but I won't.

Sunday March 2, 2014

8:20

Bilge Ebiri
8:20

David Edelstein:

By the way, I've been whoring myself like crazy... Fox 5, Chris Hayes, CBS Sunday Morning, CBS The Morning... the excitement is crazy.

Sunday March 2, 2014

8:20

David Edelstein
8:21

David Edelstein:

We need an Oscars every month

Sunday March 2, 2014

8:21

David Edelstein
8:21

Bilge Ebiri:

David, did you see that nonsensical pre-recorded Jimmy Kimmel "comedy" bit earlier, where he pretended to call out a family of slobs for tweeting mean things about people on the Red Carpet? Isn't this the same guy who started off hosting The Man Show, which was a CELEBRATION of snippy slobbery?

Sunday March 2, 2014

8:21

Bilge Ebiri
8:22

Bilge Ebiri:

I'm still fuming over that. And not just because I, too, am wearing broad shorts.

Sunday March 2, 2014

8:22

Bilge Ebiri
8:22

David Edelstein:

Bilge--those Men Show guys can suck my tktktktktk. Anyway, your pick for what will win best film? I remind you my favorite film is HER, but I still think 12 Years will edge out Gravity...

Sunday March 2, 2014

8:22

David Edelstein
8:22

Bilge Ebiri:

I think 12 YEARS will win. But I guess Cuaron's got Director.

Sunday March 2, 2014

8:22

Bilge Ebiri
8:23

David Edelstein:

Walter Kirn says, "By the time you turn off your TV tonight, Matthew McConaughey will be ecstatic and Ukraine will have fallen. Enjoy!" Puts it in perspective, no?

Sunday March 2, 2014

8:23

David Edelstein
8:23

David Edelstein:

air kissing...

Sunday March 2, 2014

8:23

David Edelstein
8:23

David Edelstein:

more air kissing...

Sunday March 2, 2014

8:23

David Edelstein
8:24

Bilge Ebiri:

You know, I'm sure McConaughey would gladly give up the soon-to-be-his Oscar for World Peace. I believe in Mateo.

Sunday March 2, 2014

8:24

Bilge Ebiri
8:25

Bilge Ebiri:

I was just thinking...a number of films from my Top 10 got nominated for Best Picture this year. I'd be fine with AMERICAN HUSTLE or 12 YEARS A SLAVE or HER (which just missed my list) winning. But if I had to pick from among this lot, I'd actually pick...CAPTAIN PHILLIPS!

Sunday March 2, 2014

8:25

Bilge Ebiri
8:25

David Edelstein:

Well that makes one of you, Bilge

Sunday March 2, 2014

8:25

David Edelstein
8:26

Bilge Ebiri:

Heh. I guess I won't get to see Paul Greengrass triumphantly lift up his trophy and yell, "I'M THE CAPTAIN NOW!"

Sunday March 2, 2014

8:26

Bilge Ebiri
8:26

David Edelstein:

You just keep thinking' Bilge, that's what yer good at.

Sunday March 2, 2014

8:26

David Edelstein
8:27

Bilge Ebiri:

While the Oscars are happening, Hollywood's VFX artists are protesting what they see as unfair trade practices in the streets. Instead of protesting the Oscars, I recommend that they sabotage the big summer movies. So that instead of Ultron the Avengers are suddenly battling…Philip Roth or something.

Sunday March 2, 2014

8:27

Bilge Ebiri
8:27

David Edelstein:

Philip Roth should be honored.

Sunday March 2, 2014

8:27

David Edelstein
8:28

David Edelstein:

The Avengers should fight on his behalf

Sunday March 2, 2014

8:28

David Edelstein
8:28

David Edelstein:

against Woody Allen maybe. you know he dated Mia

Sunday March 2, 2014

8:28

David Edelstein
8:28

Bilge Ebiri:

I was about to make that SAME Woody Allen joke. David, you're too fast!

Sunday March 2, 2014

8:28

Bilge Ebiri
8:28

David Edelstein:

some say helped wrote her memoir

Sunday March 2, 2014

8:28

David Edelstein
8:29

David Edelstein:

Woody got revenge in that Harry picture

Sunday March 2, 2014

8:29

David Edelstein
8:29

David Edelstein:

Now it's Phil

Sunday March 2, 2014

8:29

David Edelstein
8:29

Bilge Ebiri:

So, here are my predictions for the two upsets of the night: I think Amy Adams will pull it off and beat Cate Blanchett. (But my judgment may be clouded by the fact that I *want* that upset to happen.)

Sunday March 2, 2014

8:29

Bilge Ebiri
8:29

David Edelstein:

's turn

Sunday March 2, 2014

8:29

David Edelstein
8:29

David Edelstein:

Jennifer Lawrence already fell down

Sunday March 2, 2014

8:29

David Edelstein
8:30

David Edelstein:

Amy might have won before the alleged pedophilia scandal

Sunday March 2, 2014

8:30

David Edelstein
8:30

Bilge Ebiri:

Secondly, and it *kills* me to say this, but I don't think THE GREAT BEAUTY, my favorite film of the year, will win Best Foreign Film. I think THE BROKEN CIRCLE BREAKDOWN will take it.

Sunday March 2, 2014

8:30

Bilge Ebiri
8:30

David Edelstein:

now Cate will get the sympathy vote

Sunday March 2, 2014

8:30

David Edelstein
8:30

David Edelstein:

I hear Hollywood likes The Hunt

Sunday March 2, 2014

8:30

David Edelstein
8:31

David Edelstein:

Ellen like an Edwardian dandy

Sunday March 2, 2014

8:31

David Edelstein
8:31

Bilge Ebiri:

Ellen is dressed as the poster for BARRY LYNDON.

Sunday March 2, 2014

8:31

Bilge Ebiri
8:32

David Edelstein:

Little Lord Fauntleroy

Sunday March 2, 2014

8:32

David Edelstein
8:32

David Edelstein:

or however it's spelled

Sunday March 2, 2014

8:32

David Edelstein
8:33

David Edelstein:

sommelier. funny. whatever

Sunday March 2, 2014

8:33

David Edelstein
8:33

David Edelstein:

not really. Uma Oprah Uma

Sunday March 2, 2014

8:33

David Edelstein
8:33

Bilge Ebiri:

"The real Captain Phillips is here tonight. The real Philomena is here tonight,"

Is the real Wolf of Wall Street here tonight, too?

Sunday March 2, 2014

8:33

Bilge Ebiri
8:34

David Edelstein:

"We need heroes," so maybe

Sunday March 2, 2014

8:34

David Edelstein
8:35

Bilge Ebiri:

This Ellen standup is funnier if you imagine it being on at 2 AM and a brick wall behind her.

Sunday March 2, 2014

8:35

Bilge Ebiri
8:35

David Edelstein:

Yeah, it's actually sub-Ellen. I thought she was great 7 years ago

Sunday March 2, 2014

8:35

David Edelstein
8:36

David Edelstein:

"Peter O'Toole. 9 nominations, no wins. Well, you know what they say, 'Third time's the charm!'"

Sunday March 2, 2014

8:36

David Edelstein
8:37

David Edelstein:

first good joke, to JLaw, If you win tonight i think we should bring YOU the Oscar

Sunday March 2, 2014

8:37

David Edelstein
8:38

Bilge Ebiri:

Hey everybody, remember when Matthew McConaughey's hairline was receding? Was that a collective illusion or something?

Sunday March 2, 2014

8:38

Bilge Ebiri
8:39

Bilge Ebiri:

"You showed us something in that film that I have not seen for a very long time." - Ellen Degeneres on Jonah Hill's "penis" in WOLF OF WALL STREET.

Sunday March 2, 2014

8:39

Bilge Ebiri
8:40

Bilge Ebiri:

Okay, this is good. "Possibility No. 2: You're all racists."

Sunday March 2, 2014

8:40

Bilge Ebiri
8:40

Bilge Ebiri:

BTW, I ran into Barkhad Abdi and his co-star at the opening night party for the New York Film Festival. They were sitting in a corner booth, away from the crowd…looking utterly *shellshocked.*

Sunday March 2, 2014

8:40

Bilge Ebiri
8:42

Bilge Ebiri:

Anne Hathaway announces Best Supporting Actor...Jared Leto, as everyone predicted.

Sunday March 2, 2014

8:42

Bilge Ebiri
8:43

David Edelstein:

Jared Leto looked like Falconetti in that clip

Sunday March 2, 2014

8:43

David Edelstein
8:43

David Edelstein:

so chiseled, so pure

Sunday March 2, 2014

8:43

David Edelstein
8:43

David Edelstein:

deserved

Sunday March 2, 2014

8:43

David Edelstein
8:43

David Edelstein:

though I do love the others (except Jonah Hill)

Sunday March 2, 2014

8:43

David Edelstein
8:44

David Edelstein:

MOM!!!!!!!!

Sunday March 2, 2014

8:44

David Edelstein
8:44

David Edelstein:

Jared thanks Mom. Thanks, Jared

Sunday March 2, 2014

8:44

David Edelstein
8:44

Bilge Ebiri:

Yeah, I thought Leto did an excellent job in the film. I'd have gone for Abdi, personally.

Sunday March 2, 2014

8:44

Bilge Ebiri
8:45

David Edelstein:

Love Abdi, but let's think about the Ukraine

Sunday March 2, 2014

8:45

David Edelstein
8:46

David Edelstein:

Jared has been trained.

Sunday March 2, 2014

8:46

David Edelstein
8:46

David Edelstein:

and well

Sunday March 2, 2014

8:46

David Edelstein
8:46

David Edelstein:

and he was wonderful, even Ellen said so

Sunday March 2, 2014

8:46

David Edelstein
8:47

Bilge Ebiri:

Jim Carrey: "It must be tiring being a nominee." ZING. He's still not over his snubs.

Sunday March 2, 2014

8:47

Bilge Ebiri
8:47

David Edelstein:

and upset at being patronized

Sunday March 2, 2014

8:47

David Edelstein
8:48

David Edelstein:

Carrey should do impersonations all night

Sunday March 2, 2014

8:48

David Edelstein
8:48

Bilge Ebiri:

And might I add that Carrey did excellent work this year in the otherwise dire INCREDIBLE BURT WONDERSTONE.

Sunday March 2, 2014

8:48

Bilge Ebiri
8:48

David Edelstein:

Bilge Ebiri, ladies and gentleman, bringing you the good word on Burt Wonderstone

Sunday March 2, 2014

8:48

David Edelstein
8:49

Bilge Ebiri:

Jim Carrey makes an LSD joke and they cut to U2. I can imagine the director: "They're rockers...they probably do drugs, right?"

Sunday March 2, 2014

8:49

Bilge Ebiri
8:49

| | |
| --- | --- |
| | So far, this feels more laid back than usual |

Sunday March 2, 2014

8:49

Jen
8:49

David Edelstein:

The first bit of dead air was in his intro. The Oscar dead air is a meme

Sunday March 2, 2014

8:49

David Edelstein
8:49

David Edelstein:

the adrenals sag

Sunday March 2, 2014

8:49

David Edelstein
8:50

Bilge Ebiri:

"Anyone else feel that was a little light on FINDNG NEMO?" That was a good ad-lib, I think. (At least I think it was an ad-lib.)

Sunday March 2, 2014

8:50

Bilge Ebiri
8:51

David Edelstein:

More narcissistic injury

Sunday March 2, 2014

8:51

David Edelstein
8:51

Bilge Ebiri:

Pharrell is still rocking the hat, I see.

Sunday March 2, 2014

8:51

Bilge Ebiri
8:51

[

Comment From Guest

Guest:

]

I feel like Kerry and Drew Barrymore share an accent

Sunday March 2, 2014

8:51

Guest
8:52

Bilge Ebiri:

Hmm. Good point re: their shared accents. Maybe that's why I love them both.

Sunday March 2, 2014

8:52

Bilge Ebiri
8:53

David Edelstein:

Not because they're both gorgeous funny and talented?

Sunday March 2, 2014

8:53

David Edelstein
8:53

[

Comment From Dave

Dave:

]

I don't understand the Ghost Oscars in the set. Are they supposed to represent people who should have won and didn't?

Sunday March 2, 2014

8:53

Dave
8:53

David Edelstein:

are the ghosts?

Sunday March 2, 2014

8:53

David Edelstein
8:53

David Edelstein:

dilithium crystals maybe

Sunday March 2, 2014

8:53

David Edelstein
8:53

[

Comment From Guest

Guest:

]

They are the Academy's version of the Terra Cotta Warriors

Sunday March 2, 2014

8:53

Guest
8:54

[

Comment From Guest

Guest:

]

Maybe one of the best performances of Original Song on the Oscars ever?

Sunday March 2, 2014

8:54

Guest
8:54

David Edelstein:

Awesome.

Sunday March 2, 2014

8:54

David Edelstein
8:54

Bilge Ebiri:

Maybe they'll come alive at the end.

Sunday March 2, 2014

8:54

Bilge Ebiri
8:54

David Edelstein:

Egon has crossed over

Sunday March 2, 2014

8:54

David Edelstein
8:54

David Edelstein:

too soon?

Sunday March 2, 2014

8:54

David Edelstein
8:54

Bilge Ebiri:

It was a great performance. It actually made me LIKE that song, which I actually kind of hate.

Sunday March 2, 2014

8:54

Bilge Ebiri
8:55

David Edelstein:

The Lana Del Rey song was actually the best

Sunday March 2, 2014

8:55

David Edelstein
8:55

David Edelstein:

Trans people on Twitter are upset that Leto never said the word "transgender"

Sunday March 2, 2014

8:55

David Edelstein
8:55

David Edelstein:

He should have

Sunday March 2, 2014

8:55

David Edelstein
8:56

David Edelstein:

easy for me to second guess

Sunday March 2, 2014

8:56

David Edelstein
8:56

David Edelstein:

but really

Sunday March 2, 2014

8:56

David Edelstein
8:56

David Edelstein:

not a hard one

Sunday March 2, 2014

8:56

David Edelstein
8:56

David Edelstein:

Read Far from the Tree folks

Sunday March 2, 2014

8:56

David Edelstein
8:57

[

Comment From Savannah

Savannah:

]

Leto has done a pretty terrible job of acknowledging/advocating for the community he represented in the film.

Sunday March 2, 2014

8:57

Savannah
8:57

David Edelstein:

He spoke more generally

Sunday March 2, 2014

8:57

David Edelstein
8:57

David Edelstein:

Hey, it's Laurence Fishburne!

Sunday March 2, 2014

8:57

David Edelstein
8:58

Bilge Ebiri:

I will say, Samuel L. Jackson looks great! He looks like he's 10 years younger.

Sunday March 2, 2014

8:58

Bilge Ebiri
8:58

David Edelstein:

Dudgeon becomes him

Sunday March 2, 2014

8:58

David Edelstein
8:58

Bilge Ebiri:

Samuel L. Jackon and Naomi Watts give Best Costume Design to THE GREAT GATSBY.

Sunday March 2, 2014

8:58

Bilge Ebiri
8:59

David Edelstein:

Her incredible tame is sewing now

Sunday March 2, 2014

8:59

David Edelstein
9:00

David Edelstein:

But this is a big loss for the 70s

Sunday March 2, 2014

9:00

David Edelstein
9:00

David Edelstein:

no respect

Sunday March 2, 2014

9:00

David Edelstein
9:00

Bilge Ebiri:

Now Best Make-Up to...DALLAS BUYERS CLUB. As predicted.

Sunday March 2, 2014

9:00

Bilge Ebiri
9:01

David Edelstein:

My Tivo is delaying this, dammit. You're spoiling it for me, Bilge

Sunday March 2, 2014

9:01

David Edelstein
9:01

David Edelstein:

It's like a 3 second delay

Sunday March 2, 2014

9:01

David Edelstein
9:01

David Edelstein:

Actually, we weren't caught up. I was in the past

Sunday March 2, 2014

9:01

David Edelstein
9:01

[

Comment From Mile High Guy

Mile High Guy:

]

Matthew M.'s makeup added 10 lbs in "Dallas Buyers Club."

Sunday March 2, 2014

9:01

Mile High Guy
9:02

David Edelstein:

Why is Jennifer Garner not in more movies?

Sunday March 2, 2014

9:02

David Edelstein
9:02

[

Comment From Ericajeanine

Ericajeanine:

]

Am I the only one that finds it funny the Camila Alves holds her clutch whenever she stands to applaud? As if she thinks jared is going to steal her change out of it if she lets it rest on her seat while she stands.

Sunday March 2, 2014

9:02

Ericajeanine
9:03

David Edelstein:

Jared is pretty fishy, Erica

Sunday March 2, 2014

9:03

David Edelstein
9:03

David Edelstein:

No one should give Harrison Ford long speeches

Sunday March 2, 2014

9:03

David Edelstein
9:03

David Edelstein:

especially this far into the evening

Sunday March 2, 2014

9:03

David Edelstein
9:03

[

Comment From Krazy Eyez

Krazy Eyez:

]

Why is Harrison Ford giving the crowd "Crazy Eyes"

Sunday March 2, 2014

9:03

Krazy Eyez
9:03

Bilge Ebiri:

Harrison Ford steps out to introduce three Best Picture nominees, looking like he's doing court-mandated community service.

Sunday March 2, 2014

9:03

Bilge Ebiri
9:04

[

Comment From MDHI

MDHI:

]

Zero fucks given by Ford.

Sunday March 2, 2014

9:04

MDHI
9:04

David Edelstein:

Ford wasn't nominated for 42. pissed. in all senses

Sunday March 2, 2014

9:04

David Edelstein
9:05

David Edelstein:

why are we seeing coming attractions?

Sunday March 2, 2014

9:05

David Edelstein
9:05

Bilge Ebiri:

When I see Harrison Ford like this, I gain new respect for Steven Spielberg's underrated talent for directing actors.

Sunday March 2, 2014

9:05

Bilge Ebiri
9:06

David Edelstein:

why was cumberbatch shown looking dreamily at Channing?

Sunday March 2, 2014

9:06

David Edelstein
9:06

David Edelstein:

Yeah, Peter Weir's, too

Sunday March 2, 2014

9:06

David Edelstein
9:06

Bilge Ebiri:

I'd like a GIF of that cut-away to Cumberbatch. MAKE IT HAPPEN, INTERNET.

Sunday March 2, 2014

9:06

Bilge Ebiri
9:08

David Edelstein:

If only he could look at me like that

Sunday March 2, 2014

9:08

David Edelstein
9:09

Bilge Ebiri:

I'm digging this MALEFICENT trailer with the "Once Upon a Dream" song from SLEEPING BEAUTY.

Sunday March 2, 2014

9:09

Bilge Ebiri
9:09

David Edelstein:

lana!

Sunday March 2, 2014

9:09

David Edelstein
9:10

David Edelstein:

Ellen is so democratic

Sunday March 2, 2014

9:10

David Edelstein
9:10

David Edelstein:

or Donahue-esque

Sunday March 2, 2014

9:10

David Edelstein
9:10

[

Comment From Jane

Jane:

]

Bilge & David: how many Oscars have you done this for? I have been missing out and glad you're here. ABC's Backstage at the Oscars crashed on my computer I guess. Lucky to have found you since David is one of my fav critics.\

Sunday March 2, 2014

9:10

Jane
9:10

David Edelstein:

Thank you, Jane.

Sunday March 2, 2014

9:10

David Edelstein
9:10

David Edelstein:

Thank you

Sunday March 2, 2014

9:10

David Edelstein
9:11

David Edelstein:

I did it twice, but this time with Biknej;llguibf kuyguyg sorry, staring at the screen at Kim N

Sunday March 2, 2014

9:11

David Edelstein
9:11

[

Comment From Dave

Dave:

]

Well, this is the strangest pairing I can think of next to Jerry Lewis and anyone.

Sunday March 2, 2014

9:11

Dave
9:11

David Edelstein:

I think she guested in Dr. Who

Sunday March 2, 2014

9:11

David Edelstein
9:12

David Edelstein:

no. sorry. it's just tragic

Sunday March 2, 2014

9:12

David Edelstein
9:12

David Edelstein:

no more funnys

Sunday March 2, 2014

9:12

David Edelstein
9:12

Bilge Ebiri:

That was weird.

Sunday March 2, 2014

9:12

Bilge Ebiri
9:13

Bilge Ebiri:

Best Animated Short to...MR. HUBLOT.

Sunday March 2, 2014

9:13

Bilge Ebiri
9:13

David Edelstein:

M. Hublot was lovely

Sunday March 2, 2014

9:13

David Edelstein
9:13

Bilge Ebiri:

Is that an upset? I can't tell. I didn't follow the shorts nominees this year.

Sunday March 2, 2014

9:13

Bilge Ebiri
9:13

Bilge Ebiri:

I would've guessed GET A HORSE! would have taken it.

Sunday March 2, 2014

9:13

Bilge Ebiri
9:13

[

Comment From Guest

Guest:

]

I heard Get a Horse was supposed to be a lock

Sunday March 2, 2014

9:13

Guest
9:14

David Edelstein:

Somewhat of an upset. Zey are very sankful, though

Sunday March 2, 2014

9:14

David Edelstein
9:14

Bilge Ebiri:

The French always win this thing, it seems. And usually in an upset.

Sunday March 2, 2014

9:14

Bilge Ebiri
9:14

Bilge Ebiri:

(Does that even make sense?)


Sunday March 2, 2014

9:14

Bilge Ebiri
9:15

David Edelstein:

Her face is frozen

Sunday March 2, 2014

9:15

David Edelstein
9:15

Bilge Ebiri:

Best Animated Feature goes to...FROZEN.

Sunday March 2, 2014

9:15

Bilge Ebiri
9:15

Bilge Ebiri:

A wonderful movie. Even if it's no THE WIND RISES.

Sunday March 2, 2014

9:15

Bilge Ebiri
9:16

David Edelstein:

I agree. I loved it. But The Wind Rises...

Sunday March 2, 2014

9:16

David Edelstein
9:16

David Edelstein:

Frozen might have been a classic if the music had been any good

Sunday March 2, 2014

9:16

David Edelstein
9:16

[

Comment From Laura

Laura:

]

The Wind Rises reminds me of Johnny Quest

Sunday March 2, 2014

9:16

Laura
9:17

David Edelstein:

Percentage of Ellen jokes that hit? 1 to 4?

Sunday March 2, 2014

9:17

David Edelstein
9:18

Bilge Ebiri:

Sally Field (NORMA RAE) comes out to introduce the "ordinary, extraordinary heroes" montage.

Sunday March 2, 2014

9:18

Bilge Ebiri
9:18

David Edelstein:

Sally isn't phony. She honestly believes the we are all connected bullshit

Sunday March 2, 2014

9:18

David Edelstein
9:19

David Edelstein:

Maybe that's why she's a good actress when she stops trying to be liked

Sunday March 2, 2014

9:19

David Edelstein
9:19

Bilge Ebiri:

I dunno, do Mohammed Ali and Abraham Lincoln really count as "Ordinary" heroes?

Sunday March 2, 2014

9:19

Bilge Ebiri
9:19

David Edelstein:

They were from their mothers' wombs born

Sunday March 2, 2014

9:19

David Edelstein
9:19

[

Comment From Tyler

Tyler:

]

This montage was to remind the men to be thankful that DDL wasn't in anything this year.

Sunday March 2, 2014

9:19

Tyler
9:20

David Edelstein:

Yes, Tyler. So are all the nominees

Sunday March 2, 2014

9:20

David Edelstein
9:20

[

Comment From Guest

Guest:

]

When did Lawrence of Arabia become a "hero"?

Sunday March 2, 2014

9:20

Guest
9:20

Bilge Ebiri:

This "ordinary heroes" montage used music from both TRON: LEGACY and OBLIVION. Clearly a Joseph Kosinski fan in the editing room.

Sunday March 2, 2014

9:20

Bilge Ebiri
9:22

Bilge Ebiri:

Visual Effects award goes to...GRAVITY

Sunday March 2, 2014

9:22

Bilge Ebiri
9:22

David Edelstein:

Hmmm. Gravity. Cute

Sunday March 2, 2014

9:22

David Edelstein
9:22

David Edelstein:

They should date

Sunday March 2, 2014

9:22

David Edelstein
9:23

Bilge Ebiri:

So far, Best Animated Short is the closest we've come to an upset. Everything else has been totally in line w/ predictions.

Sunday March 2, 2014

9:23

Bilge Ebiri
9:23

David Edelstein:

Or at least JGL and Emma watson should MATE

Sunday March 2, 2014

9:23

David Edelstein
9:23

Bilge Ebiri:

JGL and Emma Watson are both lovely...but he seems very up, while she seems very melancholy.

Sunday March 2, 2014

9:23

Bilge Ebiri
9:24

Bilge Ebiri:

"It really is great to be here." WHY ARE YOU HERE, ZAC EFRON?

Sunday March 2, 2014

9:24

Bilge Ebiri
9:24

David Edelstein:

He's not a bad actor, Bilge.

Sunday March 2, 2014

9:24

David Edelstein
9:24

Bilge Ebiri:

You're just saying that cause he introduced the song from HER.

Sunday March 2, 2014

9:24

Bilge Ebiri
9:25

Bilge Ebiri:

(I kid, I kid. I think he's not without talent.)

Sunday March 2, 2014

9:25

Bilge Ebiri
9:25

David Edelstein:

No because my daughter has a gun to my head

Sunday March 2, 2014

9:25

David Edelstein
9:25

David Edelstein:

This is a gorgeous song

Sunday March 2, 2014

9:25

David Edelstein
9:25

David Edelstein:

Their harmonies are lovely even if the notes are approximate

Sunday March 2, 2014

9:25

David Edelstein
9:26

David Edelstein:

Oscars don't have things so handmade

Sunday March 2, 2014

9:26

David Edelstein
9:26

[

Comment From Guest

Guest:

]

I want it to win and I wish it was longer.

Sunday March 2, 2014

9:26

Guest
9:26

Bilge Ebiri:

Dave, that comment about your daughter and the gun made my entire basement laugh out loud. Well done.

Sunday March 2, 2014

9:26

Bilge Ebiri
9:26

David Edelstein:

Don't call me Dave call

Sunday March 2, 2014

9:26

David Edelstein
9:26

David Edelstein:

me Bwana

Sunday March 2, 2014

9:26

David Edelstein
9:26

David Edelstein:

or Shirley

Sunday March 2, 2014

9:26

David Edelstein
9:27

David Edelstein:

Ellen's material isn't good but she has a good vibe

Sunday March 2, 2014

9:27

David Edelstein
9:27

Bilge Ebiri:

This Muppets commercial...is making me think I might be high.

Sunday March 2, 2014

9:27

Bilge Ebiri
9:27

Bilge Ebiri:

Wait, it's a TEA COMMERCIAL?

Sunday March 2, 2014

9:27

Bilge Ebiri
9:27

David Edelstein:

No, pot. It's code

Sunday March 2, 2014

9:27

David Edelstein
9:28

Bilge Ebiri:

They get the unedited version in Colorado?

Sunday March 2, 2014

9:28

Bilge Ebiri
9:28

Bilge Ebiri:

Agreed, re: Ellen. The vibe makes some of her lamer jokes seem funny. I know nothing about stand-up, but I imagine that's half the battle.

Sunday March 2, 2014

9:28

Bilge Ebiri
9:29

David Edelstein:

The Muppets need to remake Cruising

Sunday March 2, 2014

9:29

David Edelstein
9:30

David Edelstein:

Kate H is back. Following McConaughey's lead?

Sunday March 2, 2014

9:30

David Edelstein
9:31

Bilge Ebiri:

Live Action Short goes to... HELIUM. Was that any good, David?

Sunday March 2, 2014

9:31

Bilge Ebiri
9:32

David Edelstein:

Missed it. Bilge, any sense of documentary? I'm thinking 20 Feet from Stardom can't lose... despite all the amazing docs in this category. Can it?

Sunday March 2, 2014

9:32

David Edelstein
9:32

David Edelstein:

Useful subtext for 20 Feet tonight: No slavery, but no stardom.

Sunday March 2, 2014

9:32

David Edelstein
9:33

David Edelstein:

in Hollywood terms almost as bad

Sunday March 2, 2014

9:33

David Edelstein
9:33

Bilge Ebiri:

I dunno... THE SQUARE is the favorite, right? But yeah, 20 FEET could take it, too.

Sunday March 2, 2014

9:33

Bilge Ebiri
9:33

[

Comment From Rachel

Rachel:

]

I just cheered out loud about Helium. Heartbreaking and heartwarming all at once. (and so nice to be able to see it here in Manhattan)

Sunday March 2, 2014

9:33

Rachel
9:33

[

Comment From abbyvu

abbyvu:

]

I'm not supposed to tell but my boyfriend cried at Helium. Hi internet.

Sunday March 2, 2014

9:33

abbyvu
9:33

David Edelstein:

Hi abbyvu. What's your boyfriend's name?

Sunday March 2, 2014

9:33

David Edelstein
9:33

Bilge Ebiri:

BTW, I have a friend who LIVES to see Scandinavians win Oscars. He loves their accents when they give acceptance speeches. I think it's an actual fetish.

Sunday March 2, 2014

9:33

Bilge Ebiri
9:34

Bilge Ebiri:

THE LADY IN NUMBER 6 takes Best Doc Short.

Sunday March 2, 2014

9:34

Bilge Ebiri
9:35

Bilge Ebiri:

I feel bad, because usually I follow the shorts nominees very closely. But this year the only one I saw was GET A HORSE, and that was only because I saw FROZEN.

Sunday March 2, 2014

9:35

Bilge Ebiri
9:35

David Edelstein:

"See the film. She'll help you live a happier life."

Sunday March 2, 2014

9:35

David Edelstein
9:36

[

Comment From abbyvu

abbyvu:

]

His name is Erik, TBD on how much longer he'll be my boyfriend

Sunday March 2, 2014

9:36

abbyvu
9:36

David Edelstein:

ERIK CRIED

Sunday March 2, 2014

9:36

David Edelstein
9:36

David Edelstein:

I love Ellen's vibe

Sunday March 2, 2014

9:36

David Edelstein
9:36

David Edelstein:

It's so un Catskills

Sunday March 2, 2014

9:36

David Edelstein
9:37

David Edelstein:

The Act of Killing & 20 Years, I so love them. And The Square. What a category.

Sunday March 2, 2014

9:37

David Edelstein
9:38

Bilge Ebiri:

Bradley Cooper presents Best Documentary to... 20 FEET! David, you called it!

Sunday March 2, 2014

9:38

Bilge Ebiri
9:38

David Edelstein:

Well, I saw this in Miami last year... with Darlene Love in attendance... and wow...

Sunday March 2, 2014

9:38

David Edelstein
9:39

[

Comment From Guest

Guest:

]

The Act of Killing will be analyzed 300 years from now and always be relevant.

Sunday March 2, 2014

9:39

Guest
9:39

David Edelstein:

I agree. Act of Killing was #3 on my 10 Best. But how can we be mad about 20 Feet...

Sunday March 2, 2014

9:39

David Edelstein
9:40

David Edelstein:

Bill Murray leads the standing O and the back-up singers get their due

Sunday March 2, 2014

9:40

David Edelstein
9:41

Bilge Ebiri:

Kevin Spacey's Frank Underwood impersonation reminds me that I've forgotten what Kevin Spacey actually sounds like.

Sunday March 2, 2014

9:41

Bilge Ebiri
9:41

[

Comment From Avots

Avots:

]

What are your predictions for best adapted screenplay?

Sunday March 2, 2014

9:41

Avots
9:41

David Edelstein:

Well... Angela Lansbury in Manchurian Candidate... Steve Martin in All of Me... criminally unhonored performances

Sunday March 2, 2014

9:41

David Edelstein
9:43

David Edelstein:

Have I talked about Claudia Cardinale lately?

Sunday March 2, 2014

9:43

David Edelstein
9:43

David Edelstein:

And St. Angie DESERVES THIS

Sunday March 2, 2014

9:43

David Edelstein
9:43

Bilge Ebiri:

Avots: Best Adapted Screenplay...seems like one 12 YEARS will win. Though I think PHILOMENA could take it, I guess, depending on how successful Harvey has been.

Sunday March 2, 2014

9:43

Bilge Ebiri
9:43

David Edelstein:

12 Years all the way on adapted

Sunday March 2, 2014

9:43

David Edelstein
9:44

Bilge Ebiri:

I love predicting upsets that never happen.

Sunday March 2, 2014

9:44

Bilge Ebiri
9:44

David Edelstein:

Anne Powers just typed: "I love Angelina. No apologies." Me, too. But she better hurry and do Hedda Gabler

Sunday March 2, 2014

9:44

David Edelstein
9:45

David Edelstein:

Noted that winners have more leeway this year before the play-off. The Ellen vibe?

Sunday March 2, 2014

9:45

David Edelstein
9:46

[

Comment From Laura

Laura:

]

I loved Angela in The World of Henry Orient.

Sunday March 2, 2014

9:46

Laura
9:46

David Edelstein:

Sadly, the Google movie montage was more fun than the Academy's

Sunday March 2, 2014

9:46

David Edelstein
9:46

[

Comment From TempleTX

TempleTX:

]

"I am so honored to present this 2042 honorary Oscar award, to Joaquin Phoenix!" - the kid from Modern Family

Sunday March 2, 2014

9:46

TempleTX
9:47

David Edelstein:

I think he should have gotten it for 2014, meself

Sunday March 2, 2014

9:47

David Edelstein
9:47

Bilge Ebiri:

Does the Academy have a Facebook page? Have they made their Facebook movie yet? (Did it suck?)

Sunday March 2, 2014

9:47

Bilge Ebiri
9:47

Bilge Ebiri:

Yeah, co-sign on Joaquin for 2014, David. He was staggeringly great in HER.

Sunday March 2, 2014

9:47

Bilge Ebiri
9:48

David Edelstein:

Michael Cusumano: "Removing the humanitarian awards from the show to make room for a heroes montage"

Sunday March 2, 2014

9:48

David Edelstein
9:49

Bilge Ebiri:

Ewan Macgregor and Viola Davis come out to the music from CINEMA PARADISO... a score that did NOT win an Oscar #neverforget

Sunday March 2, 2014

9:49

Bilge Ebiri
9:49

Bilge Ebiri:

Full disclosure: Whenever I see a clip from THE GREAT BEAUTY, I just want to see THE GREAT BEAUTY again.

Sunday March 2, 2014

9:49

Bilge Ebiri
9:50

David Edelstein:

It's a feast.

Sunday March 2, 2014

9:50

David Edelstein
9:50

Bilge Ebiri:

THE GREAT BEAUTY wins! And I sigh a breath of relief..

Sunday March 2, 2014

9:50

Bilge Ebiri
9:50

David Edelstein:

A lot of people are upset by the way over Act of Killing's loss. I loved it but there are people who had legitimate complaints about its exploitive element

Sunday March 2, 2014

9:50

David Edelstein
9:51

David Edelstein:

Donald Trump says he should host the Oscars to shake things up. Please supply punchline, folks

Sunday March 2, 2014

9:51

David Edelstein
9:51

Bilge Ebiri:

Donald Trump should host the Oscars so he can ask for Lupita's birth certificate.

Sunday March 2, 2014

9:51

Bilge Ebiri
9:51

David Edelstein:

You win

Sunday March 2, 2014

9:51

David Edelstein
9:52

David Edelstein:

I love Laura holding Bruce's hand

Sunday March 2, 2014

9:52

David Edelstein
9:52

David Edelstein:

This jam-up of Best Pictures is dumb

Sunday March 2, 2014

9:52

David Edelstein
9:52

Bilge Ebiri:

Especially since they've got Harrison Ford and now Tyler Perry introducing them. WHY GOD WHY?

Sunday March 2, 2014

9:52

Bilge Ebiri
9:53

David Edelstein:

How 'bout scenes and not coming attractions?

Sunday March 2, 2014

9:53

David Edelstein
9:53

David Edelstein:

We've all seen coming attractions

Sunday March 2, 2014

9:53

David Edelstein
9:53

David Edelstein:

show the rEAL RHYTHM OF THESE FILMS

Sunday March 2, 2014

9:53

David Edelstein
9:53

David Edelstein:

Movies all look the same in previews

Sunday March 2, 2014

9:53

David Edelstein
9:53

Bilge Ebiri:

They never do that anymore. So annoying. Back in the day [said in my best old-timer voice] they used to show actual SCENES from the films.

Sunday March 2, 2014

9:53

Bilge Ebiri
9:54

David Edelstein:

the rhythms I mean

Sunday March 2, 2014

9:54

David Edelstein
9:54

Bilge Ebiri:

Now it's all marketing.

Sunday March 2, 2014

9:54

Bilge Ebiri
9:54

David Edelstein:

Get off my lawn you marketers

Sunday March 2, 2014

9:54

David Edelstein
9:54

Bilge Ebiri:

Ellen breaks out the big guns...by which I mean the white suit.

Sunday March 2, 2014

9:54

Bilge Ebiri
9:56

David Edelstein:

When did Bono turn into Sting?

Sunday March 2, 2014

9:56

David Edelstein
9:57

David Edelstein:

Now he's Tom Nones

Sunday March 2, 2014

9:57

David Edelstein
9:57

Bilge Ebiri:

When Brad Pitt introduced U2, it sounded like he said "YouTube." Which made me think they could've done a GREAT performance of "Let It Go" by editing together all those clips of people performing it on YouTube, which has become a phenomenon.

Sunday March 2, 2014

9:57

Bilge Ebiri
9:57

David Edelstein:

I mean Jones

Sunday March 2, 2014

9:57

David Edelstein
9:57

Bilge Ebiri:

Isn't this the chorus to EVERY U2 song?

Sunday March 2, 2014

9:57

Bilge Ebiri
9:57

David Edelstein:

Would have been nice to have a South African song....

Sunday March 2, 2014

9:57

David Edelstein
9:58

David Edelstein:

But he sold it

Sunday March 2, 2014

9:58

David Edelstein
9:58

David Edelstein:

like, duh

Sunday March 2, 2014

9:58

David Edelstein
9:58

David Edelstein:

I just wrote duh

Sunday March 2, 2014

9:58

David Edelstein
9:58

[

Comment From Bonnie Bain

Bonnie Bain:

]

I think I heard this song in the doctor's office.

Sunday March 2, 2014

9:58

Bonnie Bain
9:58

[

Comment From Laura

Laura:

]

Well, then it would be Paul Simon singing a south african song

Sunday March 2, 2014

9:58

Laura
9:59

David Edelstein:

Anyone have any more Trump jokes?

Sunday March 2, 2014

9:59

David Edelstein
9:59

Bilge Ebiri:

No, David, it's worse than that, you just wrote, "like, duh."

Sunday March 2, 2014

9:59

Bilge Ebiri
10:00

David Edelstein:

What are this year's drinking games?

Sunday March 2, 2014

10:00

David Edelstein
10:03

Bilge Ebiri:

"Lupita, you gonna have some pizza?" UGH. Like she hasn't heard THAT one before.

Sunday March 2, 2014

10:03

Bilge Ebiri
10:04

Bilge Ebiri:

Wait, Jared Leto was NOT invited into that selfie. He invited himself!

Sunday March 2, 2014

10:04

Bilge Ebiri
10:04

David Edelstein:

I was saying something acid about selfie jokes and then, well, an A+ list selfie is not to be sneezed at

Sunday March 2, 2014

10:04

David Edelstein
10:04

David Edelstein:

Michael B. Jordan... crinminally overlooked

Sunday March 2, 2014

10:04

David Edelstein
10:04

David Edelstein:

anyone excited for the return of Veronica Mars?

Sunday March 2, 2014

10:04

David Edelstein
10:04

David Edelstein:

Me me

Sunday March 2, 2014

10:04

David Edelstein
10:05

Bilge Ebiri:

Meanwhile, whoever messed up Kristen Bell's name on the teleprompter... well, let's just say I wouldn't want to be that person right now.

Sunday March 2, 2014

10:05

Bilge Ebiri
10:05

David Edelstein:

supporting actress coming? Lupita of JLaw Bilge?

Sunday March 2, 2014

10:05

David Edelstein
10:06

Bilge Ebiri:

I go for Lupita.

Sunday March 2, 2014

10:06

Bilge Ebiri
10:06

David Edelstein:

I'm a JLaw man but I mean who will win?

Sunday March 2, 2014

10:06

David Edelstein
10:07

Bilge Ebiri:

Chris Hemsworth and Charlize Theron. The Master Race Begins Here.

Sunday March 2, 2014

10:07

Bilge Ebiri
10:07

David Edelstein:

Because we know tech awards are all Gravity

Sunday March 2, 2014

10:07

David Edelstein
10:07

David Edelstein:

They're blonde giants

Sunday March 2, 2014

10:07

David Edelstein
10:07

David Edelstein:

Lone Survibvor did have great sound

Sunday March 2, 2014

10:07

David Edelstein
10:08

Bilge Ebiri:

Best Sound Mixing... GRAVITY.

Sunday March 2, 2014

10:08

Bilge Ebiri
10:08

[

Comment From allie

allie:

]

I don't think Kristen's name was messed up, think Ellen was playing on Michael B Jordan - Kristen B Ell (Get it)

Sunday March 2, 2014

10:08

allie
10:08

Bilge Ebiri:

That's a terrible joke.

Sunday March 2, 2014

10:08

Bilge Ebiri
10:08

David Edelstein:

Got it. Thanks

Sunday March 2, 2014

10:08

David Edelstein
10:08

[

Comment From Bonnie Bain

Bonnie Bain:

]

Wait a minute, I thought in space no one could hear you?

Sunday March 2, 2014

10:08

Bonnie Bain
10:08

David Edelstein:

Sandra wouldn't shut up, though

Sunday March 2, 2014

10:08

David Edelstein
10:09

Bilge Ebiri:

As for Best Supporting...I think Lupita will win. She's just done kind of an incredible job of putting herself out there. The whole world knows her, now. And it's a really good performance. And JLaw won last year.

Sunday March 2, 2014

10:09

Bilge Ebiri
10:09

David Edelstein:

Patton Oswald: Charlize is currently onstage with the "If the Universe was fair" version of me."

Sunday March 2, 2014

10:09

David Edelstein
10:11

Bilge Ebiri:

I interviewed Charlize Theron once, and I can say that she's the only celebrity I've ever met who was so ridiculously beautiful she could have come from another universe.

Sunday March 2, 2014

10:11

Bilge Ebiri
10:11

David Edelstein:

OK, the most suspenseful one. Lupita, you think. Probably so.

Sunday March 2, 2014

10:11

David Edelstein
10:11

Bilge Ebiri:

BTW, the black ribbons people are wearing tonight is in honor of Sarah Jones, the crew member who was killed on MIDNIGHT RIDER.

Sunday March 2, 2014

10:11

Bilge Ebiri
10:12

David Edelstein:

They want a killed in action montage

Sunday March 2, 2014

10:12

David Edelstein
10:12

Bilge Ebiri:

Here's Best Supporting Actress. Christoph Waltz presenting...

Sunday March 2, 2014

10:12

Bilge Ebiri
10:14

| | |
| --- | --- |
| | I loved Sally Hawkins in Blue Jasmine. I know she won't win but at least they could have panned to her! |

Sunday March 2, 2014

10:14

Amy
10:14

Bilge Ebiri:

....Lupita WINS!

Sunday March 2, 2014

10:14

Bilge Ebiri
10:15

Bilge Ebiri:

I think this is the first time I've seen Steve McQueen smile.

Sunday March 2, 2014

10:15

Bilge Ebiri
10:15

[

Comment From Guest

Guest:

]

The new Jennifer Lawrence.

Sunday March 2, 2014

10:15

Guest
10:16

Bilge Ebiri:

That's how you give an acceptance speech, folks.

Sunday March 2, 2014

10:16

Bilge Ebiri
10:16

David Edelstein:

I think we know why Lupita won on the basis of this speech.

Sunday March 2, 2014

10:16

David Edelstein
10:16

David Edelstein:

She makes you think the ghosts are smiling

Sunday March 2, 2014

10:16

David Edelstein
10:16

[

Comment From Kate

Kate:

]

No stuttering, no weeping, excellent memory. Not bad.

Sunday March 2, 2014

10:16

Kate
10:17

Bilge Ebiri:

Shout out to the Yale School of Drama!

Sunday March 2, 2014

10:17

Bilge Ebiri
10:17

David Edelstein:

such elegance and passion

Sunday March 2, 2014

10:17

David Edelstein
10:18

David Edelstein:

the beauty of the performance is how the anguish of the character never became emoting for its own sake. It was as if she was channeling the real Patsy

Sunday March 2, 2014

10:18

David Edelstein
10:18

David Edelstein:

I think she and Ejiofor were actually better than the film deserved

Sunday March 2, 2014

10:18

David Edelstein
10:18

David Edelstein:

but I know that's a minority opinion

Sunday March 2, 2014

10:18

David Edelstein
10:19

David Edelstein:

I think Resurrection will get many viewers based on these extraordinary commercials

Sunday March 2, 2014

10:19

David Edelstein
10:19

David Edelstein:

kind of hard to resist, no?

Sunday March 2, 2014

10:19

David Edelstein
10:19

David Edelstein:

horrible but irresistible

Sunday March 2, 2014

10:19

David Edelstein
10:20

Bilge Ebiri:

What are these robot horses and how does my 5-year-old son get one?

Sunday March 2, 2014

10:20

Bilge Ebiri
10:21

Bilge Ebiri:

The pizza's here. How far is she taking this stunt?

Sunday March 2, 2014

10:21

Bilge Ebiri
10:21

David Edelstein:

the pizza thing is prop humor

Sunday March 2, 2014

10:21

David Edelstein
10:22

David Edelstein:

I hate prop humor

Sunday March 2, 2014

10:22

David Edelstein
10:22

David Edelstein:

except when I do it

Sunday March 2, 2014

10:22

David Edelstein
10:22

David Edelstein:

and Soupy Sales

Sunday March 2, 2014

10:22

David Edelstein
10:22

Bilge Ebiri:

Clint Eastwood at the RNC set the bar REALLY low.

Sunday March 2, 2014

10:22

Bilge Ebiri
10:23

Bilge Ebiri:

Okay, the money bit...that's the punchline. Not bad.

Sunday March 2, 2014

10:23

Bilge Ebiri
10:23

David Edelstein:

Like I said, a good vibe saves bad jokes

Sunday March 2, 2014

10:23

David Edelstein
10:23

David Edelstein:

She is better than many just by being so... Ellen

Sunday March 2, 2014

10:23

David Edelstein
10:24

Bilge Ebiri:

"The past is preserved through our 87-year-history...and through our immovable, surgically enhanced faces."

Sunday March 2, 2014

10:24

Bilge Ebiri
10:25

David Edelstein:

"our increasingly diverse and global membership"... inching down from 63-year-old white males

Sunday March 2, 2014

10:25

David Edelstein
10:25

David Edelstein:

next year 62

Sunday March 2, 2014

10:25

David Edelstein
10:25

Bilge Ebiri:

Is that a future Academy museum, or a Scientology rocketship into space?

Sunday March 2, 2014

10:25

Bilge Ebiri
10:25

[

Comment From Guest

Guest:

]

oh god, they're building the death star

Sunday March 2, 2014

10:25

Guest
10:26

Bilge Ebiri:

"Good luck following that, Amy Adams and Bill Murray." COLD.

Sunday March 2, 2014

10:26

Bilge Ebiri
10:26

Bilge Ebiri:

COLD, ELLEN. COLD.

Sunday March 2, 2014

10:26

Bilge Ebiri
10:26

David Edelstein:

like his hair swept back

Sunday March 2, 2014

10:26

David Edelstein
10:26

David Edelstein:

Murray can still stand back from his lines. Brechtian

Sunday March 2, 2014

10:26

David Edelstein
10:27

Bilge Ebiri:

Nice shout-out to Harold Ramis from Bill Murray.

Sunday March 2, 2014

10:27

Bilge Ebiri
10:27

Bilge Ebiri:

Best Cinematography...GRAVITY. Lubezki.

Sunday March 2, 2014

10:27

Bilge Ebiri
10:27

David Edelstein:

OK, this just sucks. Because Gravity was shot inside a computer

Sunday March 2, 2014

10:27

David Edelstein
10:28

Bilge Ebiri:

Lubezki deserved it for TREE OF LIFE, and THE NEW WORLD.

Sunday March 2, 2014

10:28

Bilge Ebiri
10:28

David Edelstein:

He's a great cinematographer but Llewyn Davis was robbed

Sunday March 2, 2014

10:28

David Edelstein
10:28

David Edelstein:

and yes... New World was gorgeous.

Sunday March 2, 2014

10:28

David Edelstein
10:28

Bilge Ebiri:

I actually think 12 YEARS deserved to at least be nominated.

Sunday March 2, 2014

10:28

Bilge Ebiri
10:29

David Edelstein:

Too oppressive probably for the Academy

Sunday March 2, 2014

10:29

David Edelstein
10:29

Bilge Ebiri:

And if we're looking for imagery, we can't forget THE GRANDMASTER either.

Sunday March 2, 2014

10:29

Bilge Ebiri
10:29

David Edelstein:

Has Gravity lost anything?

Sunday March 2, 2014

10:29

David Edelstein
10:29

Bilge Ebiri:

Good question. I don't think so, yet.

Sunday March 2, 2014

10:29

Bilge Ebiri
10:30

David Edelstein:

Capt Phillips best edited. No chance

Sunday March 2, 2014

10:30

David Edelstein
10:30

Bilge Ebiri:

Here's Best Editing... the category that often mirrors Best Picture.

Sunday March 2, 2014

10:30

Bilge Ebiri
10:30

Bilge Ebiri:

GRAVITY wins.

Sunday March 2, 2014

10:30

Bilge Ebiri
10:30

[

Comment From Heather

Heather:

]

They will give Gravity all the other awards but 12 Years a Slave takes Best Picture?

Sunday March 2, 2014

10:30

Heather
10:31

David Edelstein:

Well... Best Picture is still up in the air

Sunday March 2, 2014

10:31

David Edelstein
10:31

David Edelstein:

I think the answer is 12 Years might win adapted Lupita and Picture

Sunday March 2, 2014

10:31

David Edelstein
10:32

David Edelstein:

I like that Brits always say Thank you very much indeed.

Sunday March 2, 2014

10:32

David Edelstein
10:33

David Edelstein:

The Ukrainians love Whoopi, I hear

Sunday March 2, 2014

10:33

David Edelstein
10:33

Bilge Ebiri:

Whoopi Goldberg is up there now. She's wearing ruby slippers. BUT SHE'S GOT THE WITCH'S STOCKINGS.

Sunday March 2, 2014

10:33

Bilge Ebiri
10:34

David Edelstein:

They should be playing Dark Side of the Moon with the Wizard footage

Sunday March 2, 2014

10:34

David Edelstein
10:36

David Edelstein:

What would July Garland have thought of the long break between o and ver in over the rainbow? I hate that kind of explicit onamonapea (misspelled)

Sunday March 2, 2014

10:36

David Edelstein
10:37

David Edelstein:

a and hove are separated, too

Sunday March 2, 2014

10:37

David Edelstein
10:37

David Edelstein:

and rain--bow

Sunday March 2, 2014

10:37

David Edelstein
10:37

David Edelstein:

but it is a gorgeous low voice

Sunday March 2, 2014

10:37

David Edelstein
10:37

Bilge Ebiri:

BTW, if it's the 75th Anniversary of THE WIZARD OF OZ, that means it's ALSO the 75th anniversary of GONE WITH THE WIND.

Sunday March 2, 2014

10:37

Bilge Ebiri
10:38

Bilge Ebiri:

And STAGECOACH.

Sunday March 2, 2014

10:38

Bilge Ebiri
10:38

David Edelstein:

We honor it with 12 Years a Slave

Sunday March 2, 2014

10:38

David Edelstein
10:38

David Edelstein:

GWTW I mean

Sunday March 2, 2014

10:38

David Edelstein
10:38

Bilge Ebiri:

John Travolta has new hair!

Sunday March 2, 2014

10:38

Bilge Ebiri
10:39

Bilge Ebiri:

Here's that Apple commercial with the DEAD POETS SOCIETY dialogue and the TO THE WONDER music.

Sunday March 2, 2014

10:39

Bilge Ebiri
10:40

David Edelstein:

Malick shot it

Sunday March 2, 2014

10:40

David Edelstein
10:40

David Edelstein:

And Tim Burton did this one

Sunday March 2, 2014

10:40

David Edelstein
10:40

David Edelstein:

I'm talking out of my ass

Sunday March 2, 2014

10:40

David Edelstein
10:41

Bilge Ebiri:

This Godzilla promo does not seem "on-message," guys.

Sunday March 2, 2014

10:41

Bilge Ebiri
10:42

David Edelstein:

It is for snack food

Sunday March 2, 2014

10:42

David Edelstein
10:42

Bilge Ebiri:

Yeah, but the new Godzilla is supposed to be serious and brooding and Nolan-esque. So the little promo at the end...a little off.

Sunday March 2, 2014

10:42

Bilge Ebiri
10:43

David Edelstein:

Nolan-esque... what an adjective

Sunday March 2, 2014

10:43

David Edelstein
10:43

[

Comment From jinxe

jinxe:

]

God save us from Nolan-esque.

Sunday March 2, 2014

10:43

jinxe
10:43

David Edelstein:

Some cheekbones on that stage

Sunday March 2, 2014

10:43

David Edelstein
10:44

David Edelstein:

I wish they did a comedy together

Sunday March 2, 2014

10:44

David Edelstein
10:44

Bilge Ebiri:

Jennifer Garner and Sherlock up there presenting Production Design to...

Sunday March 2, 2014

10:44

Bilge Ebiri
10:44

Bilge Ebiri:

...GATSBY. Sigh.

Sunday March 2, 2014

10:44

Bilge Ebiri
10:44

[

Comment From Dario

Dario:

]

benedict cumberbatch and jennifer garner are like character names written by a very lazy pulp writer

Sunday March 2, 2014

10:44

Dario
10:44

Bilge Ebiri:

This is one GRAVITY lost.

Sunday March 2, 2014

10:44

Bilge Ebiri
10:44

David Edelstein:

Interesting that she did costumes and set design

Sunday March 2, 2014

10:44

David Edelstein
10:45

Bilge Ebiri:

Baz Luhrmann just makes movies to win his wife Oscars.

Sunday March 2, 2014

10:45

Bilge Ebiri
10:45

Bilge Ebiri:

Say "tame" again! Please!

Sunday March 2, 2014

10:45

Bilge Ebiri
10:46

David Edelstein:

Interesting designers got the Gatsby screener. no one else did because Leo didn't want the vote split (I think)

Sunday March 2, 2014

10:46

David Edelstein
10:46

Bilge Ebiri:

I keep forgetting Chris Evans exists.

Sunday March 2, 2014

10:46

Bilge Ebiri
10:46

David Edelstein:

Who picked Heroes as the theme?

Sunday March 2, 2014

10:46

David Edelstein
10:47

David Edelstein:

How is this different from the other montage?

Sunday March 2, 2014

10:47

David Edelstein
10:47

David Edelstein:

is it just to give Captain America a promo?

Sunday March 2, 2014

10:47

David Edelstein
10:47

Bilge Ebiri:

I got a GATSBY screener, because I'm actually a member of American Cinema Editors...so the technicians got them.

Sunday March 2, 2014

10:47

Bilge Ebiri
10:47

Bilge Ebiri:

(I'm not an editor...I write for their magazine.)

Sunday March 2, 2014

10:47

Bilge Ebiri
10:48

David Edelstein:

I mean heroes is so GENERIC

Sunday March 2, 2014

10:48

David Edelstein
10:48

Bilge Ebiri:

I think they're trying to popularize the awards. That's why the heroes montage, I think.

Sunday March 2, 2014

10:48

Bilge Ebiri
10:48

David Edelstein:

Next Superman movie: Superman vs. Putin

Sunday March 2, 2014

10:48

David Edelstein
10:48

David Edelstein:

Please?

Sunday March 2, 2014

10:48

David Edelstein
10:49

David Edelstein:

He truly can see into Putin';s soul

Sunday March 2, 2014

10:49

David Edelstein
10:49

Bilge Ebiri:

Christoph Waltz as Putin?

Sunday March 2, 2014

10:49

Bilge Ebiri
10:49

David Edelstein:

and see the snakes

Sunday March 2, 2014

10:49

David Edelstein
10:52

David Edelstein:

Screenplay next or more hero montages?

Sunday March 2, 2014

10:52

David Edelstein
10:52

Bilge Ebiri:

A friend just wrote in: "That Pepsi commercial was a more accurate montage of iconic quotes than the Oscar montage that preceded it."

Sunday March 2, 2014

10:52

Bilge Ebiri
10:52

[

Comment From Liza

Liza:

]

I counted 8 women in that heroes montage, only 3 of them leads - Katniss, The Bride, and Ripley.

Sunday March 2, 2014

10:52

Liza
10:52

Bilge Ebiri:

What hero montages have they not done yet?

Sunday March 2, 2014

10:52

Bilge Ebiri
10:52

David Edelstein:

all those films directed by men... and Ripley written for a man originally

Sunday March 2, 2014

10:52

David Edelstein
10:53

Bilge Ebiri:

Is this the death montage?

Sunday March 2, 2014

10:53

Bilge Ebiri
10:53

David Edelstein:

Yes. Or elocution.

Sunday March 2, 2014

10:53

David Edelstein
10:53

Bilge Ebiri:

Yep, it's the death montage.

Sunday March 2, 2014

10:53

Bilge Ebiri
10:54

David Edelstein:

somewhere in time music. love this

Sunday March 2, 2014

10:54

David Edelstein
10:55

Bilge Ebiri:

John Barry never fails to bring the chills.

Sunday March 2, 2014

10:55

Bilge Ebiri
10:56

Bilge Ebiri:

We joke about the death montage but it's almost always pretty elegantly done, and incredibly moving.

Sunday March 2, 2014

10:56

Bilge Ebiri
10:56

David Edelstein:

This is quite something

Sunday March 2, 2014

10:56

David Edelstein
10:56

[

Comment From Dario

Dario:

]

that's if we forget that last year barbra streissand sang over it

Sunday March 2, 2014

10:56

Dario
10:57

[

Comment From Mary

Mary:

]

So much better without the audience applause track.

Sunday March 2, 2014

10:57

Mary
10:57

David Edelstein:

agreed

Sunday March 2, 2014

10:57

David Edelstein
10:57

Bilge Ebiri:

Yep.

Sunday March 2, 2014

10:57

Bilge Ebiri
10:57

Bilge Ebiri:

No hierarchies. This is how they should do it.

Sunday March 2, 2014

10:57

Bilge Ebiri
10:58

Bilge Ebiri:

Bette Midler is singing now. BURN IT DOWN.

Sunday March 2, 2014

10:58

Bilge Ebiri
10:58

David Edelstein:

Well, it's good that there's no singing over pix. It's like a church service.

Sunday March 2, 2014

10:58

David Edelstein
10:59

David Edelstein:

The sadness is lingering... I don't feel like criticizing.

Sunday March 2, 2014

10:59

David Edelstein
10:59

David Edelstein:

I could, but...

Sunday March 2, 2014

10:59

David Edelstein
10:59

David Edelstein:

Getting my critical jones back...

Sunday March 2, 2014

10:59

David Edelstein
10:59

David Edelstein:

The gestures

Sunday March 2, 2014

10:59

David Edelstein
10:59

Bilge Ebiri:

I will. Turning it into a Bette Midler performance makes it ridiculous.

Sunday March 2, 2014

10:59

Bilge Ebiri
11:00

[

Comment From Rachel

Rachel:

]

I cannot take this seriously. It went from beautiful tribute to parodic.

Sunday March 2, 2014

11:00

Rachel
11:00

[

Comment From Laura

Laura:

]

Obviously you were not an adolescent girl in the late 80s/early 90s or you would be LOVING THIS for being from Beaches

Sunday March 2, 2014

11:00

Laura
11:00

Bilge Ebiri:

Overheard at my house: "Who thought this would be a good idea?"

Sunday March 2, 2014

11:00

Bilge Ebiri
11:00

David Edelstein:

Beaches fans

Sunday March 2, 2014

11:00

David Edelstein
11:00

Bilge Ebiri:

I like the song. But in small doses.

Sunday March 2, 2014

11:00

Bilge Ebiri
11:01

David Edelstein:

This is not the kind of singing she does best

Sunday March 2, 2014

11:01

David Edelstein
11:01

Bilge Ebiri:

Ugh. Why.

Sunday March 2, 2014

11:01

Bilge Ebiri
11:01

David Edelstein:

I hope they're clapping for the dead

Sunday March 2, 2014

11:01

David Edelstein
11:03

Bilge Ebiri:

I'd like to think so, too. But this is the Academy, remember. The guys who almost never nominate you if you die before your movie comes out.

Sunday March 2, 2014

11:03

Bilge Ebiri
11:05

David Edelstein:

Did Philomena say Oh God in derision?

Sunday March 2, 2014

11:05

David Edelstein
11:06

Bilge Ebiri:

Do we ACTUALLY know that's Goldie Hawn?

Sunday March 2, 2014

11:06

Bilge Ebiri
11:07

Bilge Ebiri:

She said "It is 12 YEARS A SLAVE" so cheerfully! She must be Goldie Hawn!

Sunday March 2, 2014

11:07

Bilge Ebiri
11:07

David Edelstein:

It's Holdie Gawn

Sunday March 2, 2014

11:07

David Edelstein
11:08

David Edelstein:

Eddie Miunster wants his hair back

Sunday March 2, 2014

11:08

David Edelstein
11:09

David Edelstein:

My daughter is singing along to this

Sunday March 2, 2014

11:09

David Edelstein
11:09

David Edelstein:

and sounds really good

Sunday March 2, 2014

11:09

David Edelstein
11:09

David Edelstein:

wish you could hear it

Sunday March 2, 2014

11:09

David Edelstein
11:09

Bilge Ebiri:

Travolta HILARIOUSLY messed up Idina Menzel's name!

Sunday March 2, 2014

11:09

Bilge Ebiri
11:09

David Edelstein:

well maybe not that note

Sunday March 2, 2014

11:09

David Edelstein
11:10

David Edelstein:

I didn't think her name was Irina Mental

Sunday March 2, 2014

11:10

David Edelstein
11:12

Bilge Ebiri:

The way "Let It Go" has become a YouTube movement is really kind of amazing. It fits with the film's theme, it's perfect for the song...kind of a great phenomenon.

Sunday March 2, 2014

11:12

Bilge Ebiri
11:12

Bilge Ebiri:

I like how Ellen made sure to pronounce Idina's name properly...twice.

Sunday March 2, 2014

11:12

Bilge Ebiri
11:12

David Edelstein:

emphatically

Sunday March 2, 2014

11:12

David Edelstein
11:13

Bilge Ebiri:

What is up with the teleprompter tonight?


Sunday March 2, 2014

11:13

Bilge Ebiri
11:13

Bilge Ebiri:

Or are they all just terrible at reading?

Sunday March 2, 2014

11:13

Bilge Ebiri
11:13

David Edelstein:

they're just adding caesuras

Sunday March 2, 2014

11:13

David Edelstein
11:14

Bilge Ebiri:

Best Original Score...usually my favorite category. Even though these f*ckers ruined my youth by repeatedly snubbing Ennio Morricone.

Sunday March 2, 2014

11:14

Bilge Ebiri
11:14

Bilge Ebiri:

Can I just say that I do NOT like the score for GRAVITY, which I'm sure will win?


Sunday March 2, 2014

11:14

Bilge Ebiri
11:14

Bilge Ebiri:

And just did.

Sunday March 2, 2014

11:14

Bilge Ebiri
11:15

Bilge Ebiri:

How many is that for GRAVITY now? Five? Six?

Sunday March 2, 2014

11:15

Bilge Ebiri
11:16

David Edelstein:

It's poor. The best scores weren't nominated.

Sunday March 2, 2014

11:16

David Edelstein
11:16

David Edelstein:

Obviously Let it Go will win

Sunday March 2, 2014

11:16

David Edelstein
11:17

Bilge Ebiri:

LET IT GO wins Best Original Song. As expected.

Sunday March 2, 2014

11:17

Bilge Ebiri
11:17

Bilge Ebiri:

Brooklyn, represent!

Sunday March 2, 2014

11:17

Bilge Ebiri
11:17

David Edelstein:

Krsisten Bell clasping her hands.

Sunday March 2, 2014

11:17

David Edelstein
11:17

David Edelstein:

she did great vocal work in the movie

Sunday March 2, 2014

11:17

David Edelstein
11:18

Bilge Ebiri:

We have an EGOT winner! Emmy/Grammy/Oscar/Tony.

Sunday March 2, 2014

11:18

Bilge Ebiri
11:18

David Edelstein:

It must really boost their EGOT

Sunday March 2, 2014

11:18

David Edelstein
11:19

Bilge Ebiri:

(Rimshot!)

Sunday March 2, 2014

11:19

Bilge Ebiri
11:19

David Edelstein:

You had to add that...

Sunday March 2, 2014

11:19

David Edelstein
11:19

David Edelstein:

You couldn't just let it die

Sunday March 2, 2014

11:19

David Edelstein
11:19

David Edelstein:

a quiet death

Sunday March 2, 2014

11:19

David Edelstein
11:20

[

Comment From Guest

Guest:

]

Your second act may be in the Catskills, David. :^)

Sunday March 2, 2014

11:20

Guest
11:22

David Edelstein:

Problem with Frozen is that it's made to be a Broadway musical. Is it already in the works?

Sunday March 2, 2014

11:22

David Edelstein
11:22

Bilge Ebiri:

Yeah, it is. That was my one issue with it, too.

Sunday March 2, 2014

11:22

Bilge Ebiri
11:22

Bilge Ebiri:

I loved the film, too, but you could sense every song number coming from a mile away.

Sunday March 2, 2014

11:22

Bilge Ebiri
11:23

Bilge Ebiri:

But I do like the songs, for the most part.

Sunday March 2, 2014

11:23

Bilge Ebiri
11:23

Bilge Ebiri:

Even Lupita's lip balm matches her dress!

Sunday March 2, 2014

11:23

Bilge Ebiri
11:23

Bilge Ebiri:

Robert De Niro and Penelope Cruz up there now to present screenplay awards.

Sunday March 2, 2014

11:23

Bilge Ebiri
11:24

David Edelstein:

DeNiro's talking about Paul Schrader?

Sunday March 2, 2014

11:24

David Edelstein
11:24

David Edelstein:

Kidding Paul!

Sunday March 2, 2014

11:24

David Edelstein
11:24

Bilge Ebiri:

And Robert De Niro just said "cuh-feen" when he meant to say "caffeine."

Sunday March 2, 2014

11:24

Bilge Ebiri
11:24

Bilge Ebiri:

Is he trying to make Penelope feel at ease?

Sunday March 2, 2014

11:24

Bilge Ebiri
11:25

Bilge Ebiri:

Best Adapted Screenplay to John Ridley for 12 YEARS.

Sunday March 2, 2014

11:25

Bilge Ebiri
11:25

David Edelstein:

John Ridley walked past Steve McQueen with no eye contact.

Sunday March 2, 2014

11:25

David Edelstein
11:25

David Edelstein:

Huh?

Sunday March 2, 2014

11:25

David Edelstein
11:25

Bilge Ebiri:

Wow.

Sunday March 2, 2014

11:25

Bilge Ebiri
11:25

David Edelstein:

McQueen was poker-faced

Sunday March 2, 2014

11:25

David Edelstein
11:26

Bilge Ebiri:

I think Ridley is just very focused.

Sunday March 2, 2014

11:26

Bilge Ebiri