10 Pop-Culture Questions Answered by Vulture This Week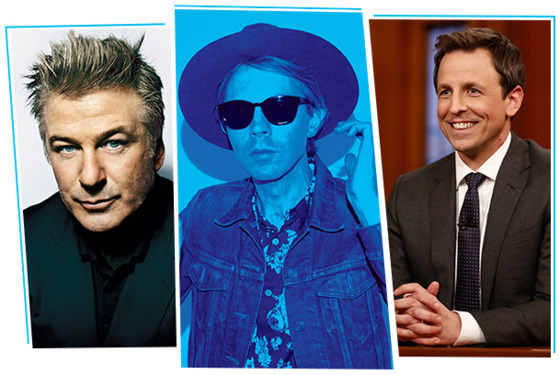 Every week, Vulture faces the big, important questions in entertainment and comes to some creative conclusions. This week, we went on the set of The Americans, assessed the Beck canon, and did some last-minute Academy Awards housecleaning. You may have read some of these stories below, but you certainly didn't read them all. We forgive you.
Q: Can you help me with my Vulture Oscar ballot?
A: This is probably one of the most competitive Oscar races we've had in years. Boris Kachka talked with some Oscar bloggers about the difficulties of prognostication. We had a Google Hangout yesterday with our Oscar experts David Edelstein, Jada Yuan, and Kyle Buchanan.
Q: What about that show Mixology? Is it any good?
A: Margaret Lyons described the show as rapey, misogynist, and relentlessly hostile. Avoid it, unless you want to lose your faith in humanity (or just men).
Q: There's been a lot of talk about Alec Baldwin. Is he really as bad as everyone says he is?
A: Well, you can judge for yourself in his cover story for the magazine, "Good-bye, Public Life."
Photo: Steve Schofield,Peter Hapak,Peter Kramer/NBC