10 How I Met Your Mother Running Bits As Infographics
When did Robin Sparkles want to go to the mall? How often does the "Naked Man" work? Who asked Patrice? And more.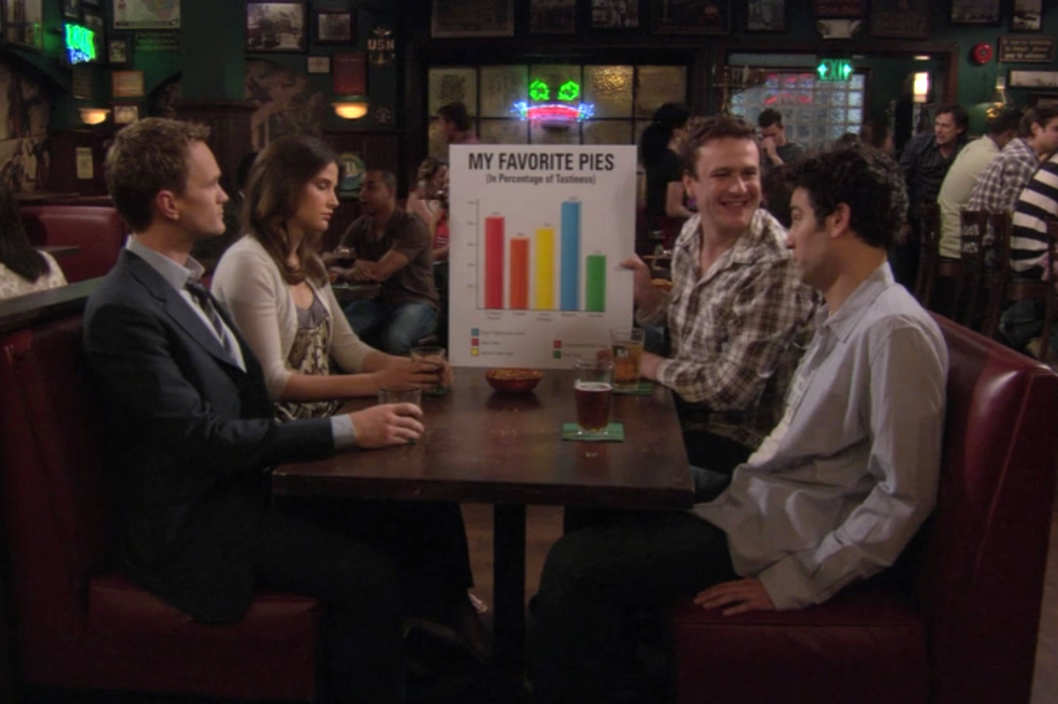 With How I Met Your Mother coming to a close tonight, now is a good time to look back at what the series has given us over the years. The show's most enduring legacy will likely be its many recurring bits: the slap bets, Barney's various theories and catchphrases, Robin Sparkles, etc. Vulture remembers some of the best, infographic style — including a visual representation of who asked Patrice, a pie-chart explanation of Marshgammon, a timeline of Barney saying "legendary," and more.