Amazon Has No Plans for a Free Streaming Service
Consider that dream crushed.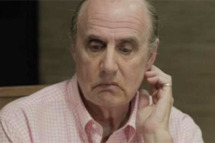 Despite what Wall Street Journal reported earlier today, it seems that Amazon won't be unveiling an ad-supported streaming television and music video service which would be free to the user. That makes sense. Few things have ever seemed more good and less true. "We're often experimenting with new things, but we have no plans to offer a free streaming-media service," Amazon spokeswoman Sally Fouts told Variety. The rumored service, which would have potentially gone up against Hulu, allegedly included Amazon original series like Betas, for which we now have to continue to pay executives, writers, actors, and crew members actual money to make like a bunch of dumb idiots.