Apple and Comcast in Talks for Streaming Service
Comcast is really going for it this year.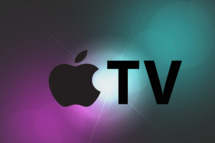 According to The Wall Street Journal, Comcast is in talks with Apple to provide support for a streaming-television service. In the proposed scenario, an unnamed Apple device would essentially act as a cable box, streaming live content and storing on-demand content and digital video recordings in the cloud. While a deal hasn't been finalized, Apple is hoping for "special treatment" from Comcast to avoid slow service to subscribers, a phrase which sounds a lot more like a mafia euphemism than it probably is.