Ben Stiller in Talks for I Am Chippendales
It's a stripper drama.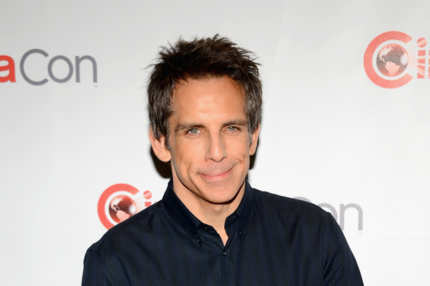 The chiseled jaw, the sweaty desperation, the theatrical rage: It's been a long time since we read a casting rumor as perfect as Ben Stiller potentially joining Alan Ball's male stripper drama I Am Chippendales. In a plot that sounds equal parts Showgirls and … more Showgirls, Chippendales follows the rise of nightclub co-founders Paul Snider and Steve Banerjee as they strike gold with their male exotic dance review. Stiller would play Chippendales choreographer Nick De Noia, whom Banerjee allegedly targeted in a murder-for-hire plot in 1987. The whole thing makes Magic Mike sound like a bunch of gyrating, oiled-up child's play that of course no child should ever be permitted to see.