The Best Frozen Moments of the 2014 Oscars
Brad Pitt cater-waiters, J.Law gets laughter lessons, and more, more, more snapshots from the broadcast.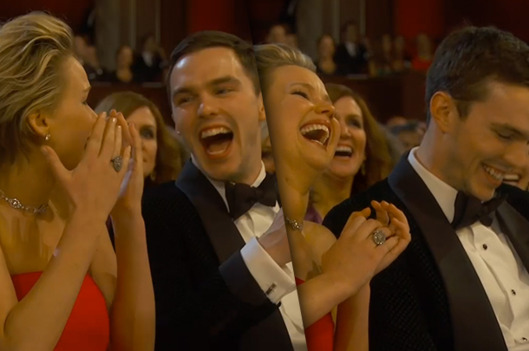 It's over: The winners won and gave wonderfully touching and perfectly rehearsed speeches, performers performed, selfies were taken, dancing was GIFfed, highs and lows were determined, and Idina Menzel's name was not properly pronounced. That means it's time to look at the small moments between the highlights: The sideways glances, the weird seating arrangements, the unrehearsed reaction shots. Here are the 2014 Academy Awards' Best Frozen Moments.
BEGIN SLIDESHOW