Frozen Is Now the Highest-Grossing Animated Film Ever
And the soundtrack is doing pretty well, too.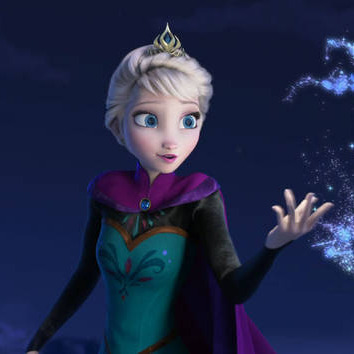 We did it, guys! Frozen is now the biggest animated movie ever. After opening in Japan this weekend, the four-month-old family favorite has made $398.4 million domestically and another $674 million in 27 countries abroad, for a whopping total of $1.072 billion internationally. That means Frozen has officially beat out Toy Story 3, which brought in $1.063 billion back in 2010. 
Meanwhile, the Frozen soundtrack has been at the top of the Billboard 200 chart for the last seven and a half weeks, putting it on track to become the longest-running number-one album since Adele's 21, which spent 24 weeks at the top of the charts back in 2012. Right now, the Disney darling is tied with Taylor Swift's 2012 hit, Red, for the longest time at the top of the list since Adele was there, though The Hollywood Reporter expects that Frozen will beat Taylor come April 2. Still, folks who are super invested in Frozen's success should continue belting out "Let It Go" at every possible opportunity.