See a Fantastic Picture of Cersei, Tyrion, and Other Game of Thrones Cast Members in Beach Chill Mode
They're just like etc. etc.
This picture (now burning up Reddit's front page) of several members of the Game of Thrones cast straight chillin' is simply fantastic. From left to right: Pedro Pascal (Oberyn Martell), Lena Headey (Cersei Lannister), Nikolaj Coster-Waldau (Jaime Lannister), Gwendoline Christie (Brienne), Indira Varma (Ellaria Sand), Finn Jones (Loras Tyrell), Charles Dance (Tywin Lannister), Conleth Hill (Varys), and Peter Dinklage (Tyrion Lannister). And here are two more pictures from Headey's Instagram feed.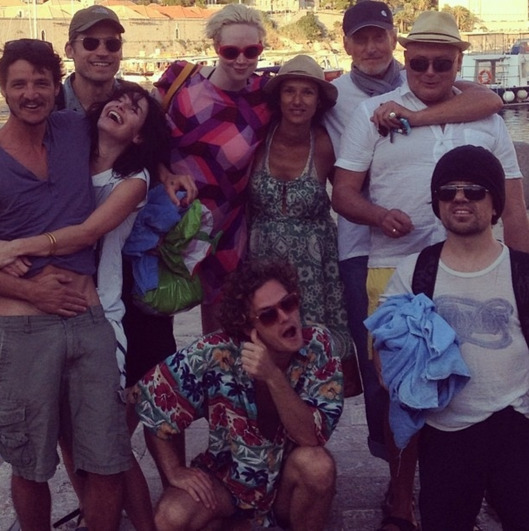 Headey with Charles Dance, who plays her on-screen dad Tywin.