John Green's Paper Towns Is Getting a Movie
Congrats, <em>Paper Towns</em>.
Error 503 Service Unavailable
Service Unavailable
Guru Meditation:
XID: 2021319380
---
Varnish cache server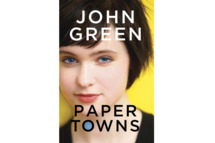 The team behind the upcoming film version of Fault in Our Stars will also adapt Green's 2008 novel Paper Towns — about a revenge-seeking ninja teen who disappears, and the boy who goes to look for her. Said boy will be played by Nat Wolff, who is Isaac (the friend) in The Fault in Our Stars. The John Green Empire marches on.