Kevin Hart and Jamie Foxx to Play Movie Hit Men
<i>Black Phantom </i>becomes Kevin Hart's 12 millionth project in the works.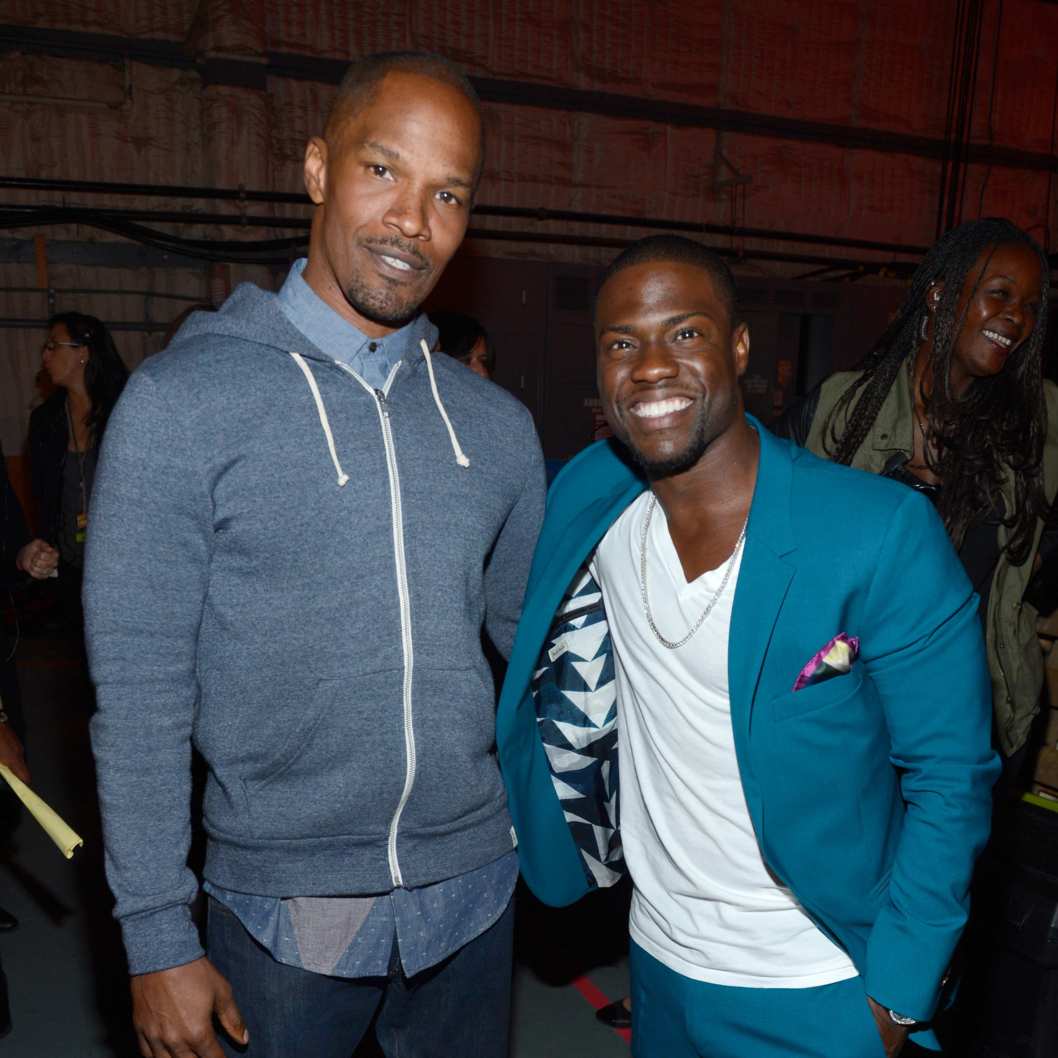 Kevin Hart is setting the record right now for most projects per square inch. There is [takes a deep breath]: his Romany Malco–starring ABC pilot; Think Like a Man Too; Ride Along 2; Ballers with Lebron James; Get Hard with Will Ferrell; The Wedding Ringer with Josh Gad; Nick Cannon's School Dance; a buddy-cop movie with Seth Rogen; Real Husbands of Hollywood; and an eventual new stand-up special. Now Variety reports he has signed on to co-star with Jamie Foxx in Black Phantom. Directed by Hart's frequent collaborator Tim Story, the movie tells the story of a double-crossed hit man who teams up with the Black Phantom, the hit man who was originally sent to kill him. Wonder how they'll work short jokes into it — "They should call you a hard-to-hit man, because you're such a small target."