Noah Rises to Top of Weekend Box Office
That's a flood joke for you.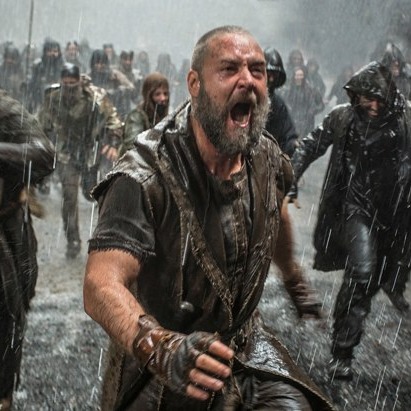 This weekend's big newcomer, Darren Aronofsky's somewhat controversial bible adaptation, Noah, opened at No. 1 at the box office with an estimated $45 million. Last week's top film, Divergent, dropped to No. 2 with only $26.5 million, putting its two-week total at $95.9 million. In third place, the family-friendly Muppets Most Wanted brought in $11.7 million (cumulative total: $33.5 million), while Mr. Peabody And Sherman took fourth place with $9.6 million (it has now earned $95 million over the course of its one month in the world.) Another religion-themed film, God's Not Dead, rounded out the weekend's top five with $9 million,  bringing its cumulative earnings to $22 million in just two weeks. (Wes Anderson's The Grand Budapest Hotel was just behind in sixth place, with $8.8 million.) Finally, while Frozen's dominance at the North American box office has finally faded, its opening this weekend in Japan officially made it the highest-grossing animated film ever.