Scandal's Tony Goldwyn to Play Warren Jeffs in Lifetime Movie
About the fundamentalist Mormon cult leader.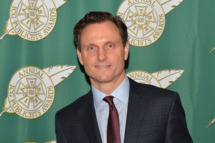 Does Lifetime know their audience or what? Scandal's Tony Goldwyn has been cast as Mormon polygamist sect leader Warren Jeffs in the upcoming Lifetime movie Outlaw Prophet based on the Stephen Singular book When Men Become Gods, so we're going to go with a definitive yes on this one. From President Fitz to the self-proclaimed prophet of the Fundamentalist Latter Day Saints, Tony Goldwyn sure is cornering the market on characters you want to see Olivia Pope slap across the face.